The Development Company offers fully bespoke training courses, carried out in-company. The training expertise provided by The Development Company is built on a solid base of competency and experience. This section introduces you to a wide range of subjects that can be tailored to your needs. It also provides details on the reputable Train the Trainer Course, courses to develop your Interviewing Skills, information about the popular Performance Appraisal Training, the different programmes associated with the Management Development Course and a wide range of Personal Development courses including Minute Taking, Assertiveness Skills, Business Time Management Training, Negotiating Techniques and the list goes on.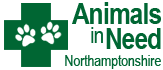 As part of our 25th anniversary celebrations, we are supporting Animals in Need. Find out what we are doing and how you can help by clicking on the Animals in Need logo.

Please select an option below for more information
Bespoke Training Courses

For more information about our bespoke training courses, call 01933 227 695 or click here to contact us.