What makes our sales training courses different?
We use pragmatic approaches based on established research. One client became the top fee earner using our selling strategies. Our sales training courses can also be tailored to meet your specific needs.
We tailor our sales training in the following areas:
Sales phone call training (inbound and outbound)
Writing sales proposals
Client meetings that have results – listening & questioning skills, building rapport, writing effective minutes to ensure control
Building a sales team that works as a team to maximise opportunities
Recruiting the right type of person (selling competency analysis and question design)
Negotiating Skills – basic and advanced
Sales supervisory/management skills
Dealing with difficult customers (phone and face to face)
Coaching skills for the Sales Manager
Time Management skills for the sales team
Presentation Skills – basic and advanced
Leadership skills for the sales leader
Running sales meetings that maximise opportunities (includes chairing skills)
Train the Trainer for the sales person
Performance coaching for sales under performers
We design programmes based on your specific organisational, departmental and individual needs. Our pragmatic approach ensures the learning is transferable to the workplace.
Below is a taster of the different sales courses that we can deliver for you to achieve results: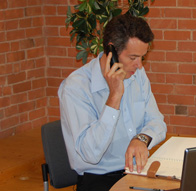 For more information on our sales training courses, please call 01933 227 695 or click here to contact us.