We have been praised for our pragmatic and easily transferable management development training courses and programmes. Our trainers have held jobs as Supervisors, Line Managers and Senior Managers and therefore facilitate on an experience basis.

Areas of management development training we can offer programmes in
There are two areas managers need to focus on: managing the task and managing the people. The task is often the easier part to manage, as production is more easily controlled and measured. The people are the key challenge. You need to develop the skills of understanding people and managing their psychology so that they are motivated, committed and have ownership of their jobs.
Here are some of our areas of training which will help you achieve these outcomes.
Introduction to Management
Junior/ Middle/Senior Management Programmes
Senior Managers Retreat
Supervisory Development Workshop
Team Leader training
Co-Ordinator Development
Core Management Skills
Residential retreats for all levels of management/supervisory staff
Modular programmes which can support NVQ qualifications
'Training acorns' which are short high paced facilitated sessions (2 hours to 3 hours)
Successful Manager
Watch this video to grab some tips on how to become a successful manager.
Click the image below for Twelve Tips for Becoming a Successful Manager.

Design
Individual objectives can be identified and agreed prior to the programme or at the start of the programme. If this approach is taken, management development training inputs can add value as they are related to an individual's everyday situation.
We believe in tailoring the management development training to incorporate the following:
Organisation core values
Organisation competencies
Organisation objectives
Departmental objectives
Making sessions easy to relate to
The last thing a learner needs is to practise in a situation which bears little relation to one they would encounter at work. We like to tailor our management development training programmes so that the learning is easily transferred to work.
Take into account learners' preferred learning style
We like variety in our management development training programmes; theory, discussion, activity, and review. However, we are happy to tailor programmes to fit in with the unique style of your learners. We have designed strong theory programmes and fast-paced activity sessions with visual rather than word-based handouts.
Industry experience covers:
Financial services
Government departments
Gas industry
Distribution
Food production
Marketing
Research & development (paper industry)
Warehousing
Retail
Local government
Education
Call us today to discuss your management development training needs and options.
---
Please select an option below for more information:
Management Development Resources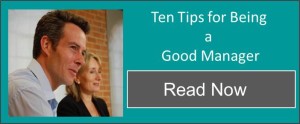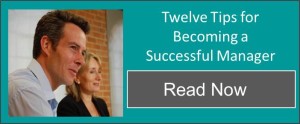 A typical course
Courses
Case studies
[ Train the Trainer Course ] [ Recruitment & Selection Interviewing ] [ Performance Appraisal Training ] [ Management Development Courses ] [ Personal Development Courses ] [ Enquire About an in-Company Bespoke Training Course ]
For more information about our tailored training courses
call 01933 227 695 or click here to contact us.