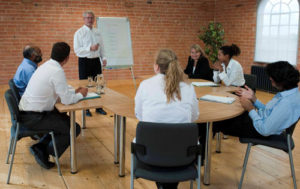 Good training is a challenge to design and successfully deliver. You need to take account of different learning styles and use creative approaches to delivery. A good train the trainer course is essential to provide you with the skills and understanding to create your courses and sessions.
Research into how people learn tells us that we need to engage with our learners. We need to use a variety of techniques to stimulate their minds and enable them to think for themselves.
We have a wide range of courses and qualifications to suit all requirements. From open courses to tailored bespoke Train the Trainer courses.
Call us now on the number at the top of this page to talk about a tailored bepsoke train the trainer course for your organisation. Alternatively, complete the enquiry form on our Contact Us page and we will get back to you.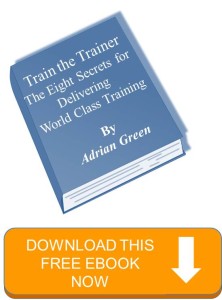 Our Open Train the Trainer Training Courses
We run four open courses. Three are qualification based in partnership with the Institute of Training and Occupational Learning (ITOL).
Click below for more information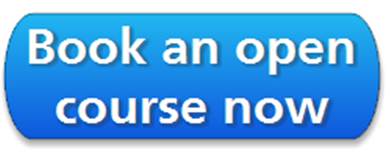 Click to find out more about our open courses and to decide which is the right course for you.
Bespoke Train the Trainer Courses
You can achieve more with your training. Whether you are a full time trainer or carrying out training or coaching as part of your job, we have the course for you.
Add fun to your training sessions

Design effective training sessions
Evaluate your training to show results
Develop your coaching skills
Carry out an effective training needs analysis
Produce training sessions to suit all learning styles
A Typical Train the Trainer course
A good start for a trainer is to learn the basics of putting together a training session and delivering this session in an interactive way. Here is a 2 day course which covers all the key areas of trainer training.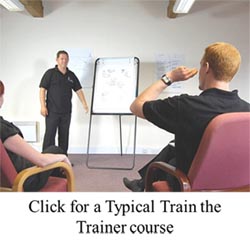 Tailored Courses
Developing courses specifically to meet client needs and objectives is a crucial aspect of the programme's success. To achieve this, the courses are carefully designed and agreed with the client before contracts are signed. We have extensive experience and expertise in tailored training for:

With all our train the trainer courses every participant will receive 12 months email and telephone support.
Read our Train the Trainer Case Studies section to find out what we have achieved in previous courses.
Blogs to Read
Check out our series of blogs which look at all aspects of train the trainer. Your comments are appreciated.
Training the Trainers Part 1
This introductory blog explores how people become trainers and identifies some of the challenges created as a result.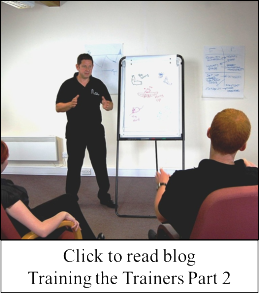 Training the Trainers Part 2 – How Should we Train the Trainers
Here I have identified the 8 key trainer behaviours together with their definitions.
[ Recruitment & Selection Interviewing] [Performance Appraisal Training ] [ Management Development Courses ] [ Personal Development Courses ] [ Enquire About a Bespoke Train the Trainer Course ]
Consultancy and individually tailored coaching and development for all areas of Train the Trainer is only a phone call away. Please contact us now.