Train the Trainer Options
Train the Trainer courses are essential if you are intending to design and/or deliver any training sessions.
Most training is not about a transfer of knowledge. If you are a good trainer you should minimise your focus on knowledge and concentrate more on facilitating the group you are working with to enable them to learn.
There are so many different areas where train the trainer skills can be developed. Here are listed some of the more popular ones. Courses can be provided with standard content or, more effectively, as tailored programmes for you.
You can also complete your full Certificate in Training and Development as an online course, which means you can work on it at your own speed to suit everything else in your life.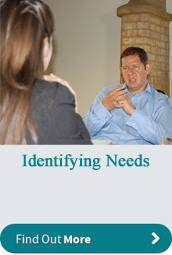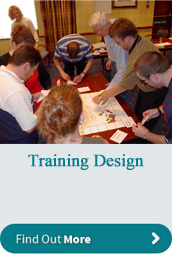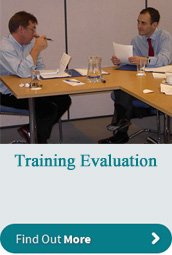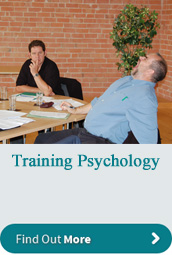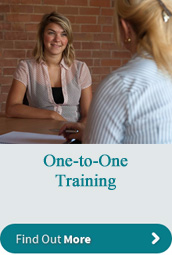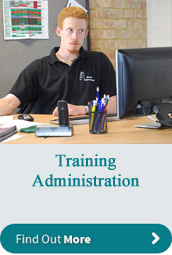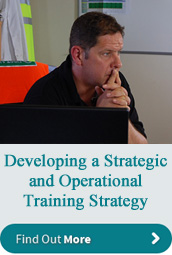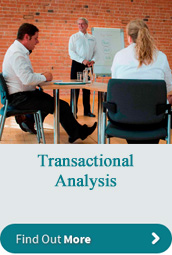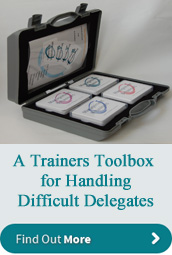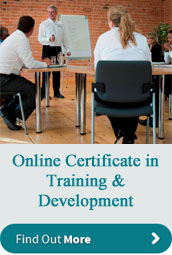 Some additional links for you:
With all our train the trainer courses you will receive 12 months email and telephone support.
Read our Train the Trainer Case Studies section to find out what we have achieved in previous courses.
---
Why is it Important for Trainers to be Professionally Trained
A train the trainer course needs to include a number of specific areas of skill and understanding: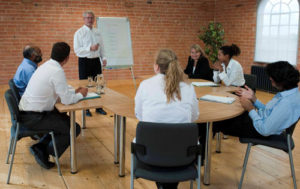 Learning psychology
Motivation techniques
Group dynamics
Managing behaviour
Course design
Behavioural objectives
Assessment design
Feedback
A chance to "have a go"
---
Train the Trainer Design
Good quality training is a challenge for you to design and successfully deliver. You need to take account of different learning styles and use creative approaches to delivery. A good train the trainer course is essential to provide you with the skills and understanding to create your courses and sessions.
Research into how people learn tells us that we need to engage with our learners. You need to use a variety of techniques to stimulate their minds and enable them to think for themselves.
A passive experience involving reading projected information or just listening to someone talk (or both) is, at best, a poor quality method of communication in a learning environment.
Learners need to take an active part in their learning, have the opportunity to reflect on and establish their logic paths of understanding and then finally be able to apply that learning to their own situation.
---
Train the Trainer Course Options
You have a wide range of courses and qualifications available to you which suit all requirements; from open courses to tailored bespoke Train the Trainer courses.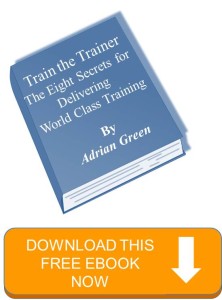 An Open Train the Trainer Training Course
There are four open courses. Three are qualification based in partnership with the Institute of Training and Occupational Learning (ITOL).
Click below for more information


---
 Bespoke Train the Trainer Courses
You can achieve more with your training. Whether you are a full time trainer or carrying out training or coaching as part of your job, there is a course for you.
Add fun to your training sessions

Design effective training sessions
Evaluate your training to show results
Develop your coaching skills
Carry out an effective training needs analysis
Produce training sessions to suit all learning styles
Call us now on the number at the top of this page to talk about a tailored bespoke train the trainer course for your organisation. Alternatively, complete the enquiry form on our Contact Us page and we will get back to you.
A Typical Train the Trainer course
A good start for a trainer is to learn the basics of putting together a training session and delivering this session in an interactive way. Here is a 2 day course which covers all the key areas of trainer training.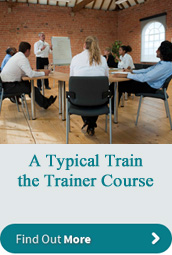 ---
Blogs to Read
Check out our series of blogs which look at all aspects of train the trainer. Your comments are appreciated.
Training the Trainers Part 1
This introductory blog explores how people become trainers and identifies some of the challenges created as a result.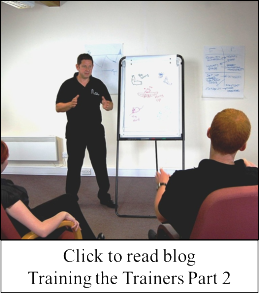 Training the Trainers Part 2 – How Should we Train the Trainers
Here I have identified the 8 key trainer behaviours together with their definitions.
---
Consultancy and individually tailored coaching and development for all areas of Train the Trainer is only a phone call away. Please contact us now.