1. General
This (www.thedevco.com) is the website of The Development Company Limited. We are committed to protecting your privacy and we take our responsibilities regarding the security of information you provide to us very seriously. We are registered with the Information Commissioner's Office (ICO). Our ICO Registration Number is Z8698673.
This Policy covers how your data is collected, stored and used and is compliant with Data Protection Laws including the Data Protection Act (DPA), 1998, and the European General Data Protection Regulation (GDPR), 2016/679.  If you have any concerns, questions or comments please contact our data controller: Kay Buckby, Director, The Development Company Limited, Ireton House, 9 Sunny Side, Earls Barton, Northamptonshire, NN6 0EX.
By using this website you are agreeing to the terms of this policy.
2. Information We Collect
If you provide us with any personal information through this Website and our standard operations ("Your Information") we will use it as set out in this policy and to keep you informed about any goods or services of The Development Company Limited which may be of interest to you. If you choose to receive information about our goods and services and then subsequently decide you do not want to do this then please follow the unsubscribe instructions on the correspondence you receive.
We collect your information when you interact with the website. This is information given by you when you book an open course place, purchase a product or service, download an ebook, make an enquiry, subscribe to a newsletter and leave a comment on a blog page. By you providing this information , it is considered as consent to use this information for the purpose you provided it. You are asked to give us permission to use your information for marketing when you download ebooks.
Ebooks
For downloading ebooks you are requested to give a double opt in or opt out. Ebook downloads are not dependent on the response you give.
Information you give when you double opt out will be deleted on a monthly basis. Information you give on a double opt in will be collected in a private area of the website and then used for the purpose which you agreed to. It may be exported to an external site for email marketing. It may be held in a data file on an internal computer within The Development Company.
You may choose for this data to be deleted at any time by contacting us in writing or by email.
Contact Form
Information that you provide on our contact form will be used for the purpose of the contact. It will then be held in a private area of the website. It may be held in a data file on an internal computer within The Development Company for historic records of enquiries and to provide us with an audit trail of your enquiry. This data can be deleted if you request this deletion in writing or by email. Contact Form data on this website will be deleted after 6 months. This data will not be used for marketing purposes unless you have agreed to this when you completed the form or when in subsequent contact with us relevant to the reason you completed the form. If you do agree to receive information from us from time to time, your information may be exported to an external site for email marketing.
Blog Comments
When you leave comments on the site we collect the data shown in the comments form, and also your IP address and browser user agent string to help spam detection.
An anonymised string created from your email address (also called a hash) may be provided to the Gravatar service to see if you are using it. The Gravatar service privacy policy is available here: https://automattic.com/privacy/. After approval of your comment, your profile picture is visible to the public in the context of your comment.
Shop Purchases
The information you provide will be used for the purposes of the purchase and provision of necessary paperwork. Data will be passed to a third party payment processor (Worldpay) for them to enable the purchase and may be exported to a data file on an internal computer within The Development Company for historic records of purchases. This data can be deleted if you request this deletion in writing or by email. No payment card information is held or processed by this website.
Account
If you create an account on this website, the information you provide will be held for the lifetime of the account to enable you to have an easier experience when making further purchases in the future.. This data can be deleted if you request this deletion in writing or by email.
Media
If you upload images to the website, you should avoid uploading images with embedded location data (EXIF GPS) included. Visitors to the website can download and extract any location data from images on the website.
3. How we will Use your Information
We will use your information to maintain a relationship with you; to process payments; to fulfil our terms and conditions of sale; to provide information on our courses, products and services that may be of interest to you; for evaluation purposes so as to check the application of learning back at work following one of our courses; to notify you of new services and courses; and to notify you of any changes to our website, terms and conditions, of sale and supply of service that may affect you. We will send you e-newsletters only if you have given us consent to do so. You have the right to withdraw this consent at any time, however please note if you do so, it will impact the level of service we can provide to you.
Legal Disclosure
We will not pass Your Information on to any other third parties at any time other than those already highlighted in this document. However we may disclose your information if we are required to do so by any law or other regulatory or Government authority.
Google Analytics
Google will gather data from our website to enable the production of analytics. This information is used to enable us to better position our website content to provide you with a better service.
You can read their Privacy Policy here: https://policies.google.com/privacy
4. Third Party Sites
There are no associations to third party sites on this website other than those specifically mentioned in this Privacy Policy.
5. Cookies
This Website makes use of 'cookies' and tracking software to enable your experience to be smoother on the site.
Cookies are used by Google Analytics to monitor activity on the site and to enable us to better tailor the website content to provide you with a better experience.
If you don't want the cookies then you don't visit the site.
6. Security
We take our responsibility to safeguard your information very seriously. All our staff are trained in Data Protection Laws. We have security in place to prevent your information being lost, used, altered, disclosed or accessed in any unauthorised way
In accordance with our requirements under GDPR, we shall use reasonable endeavours to implement security procedures to help prevent unauthorised access to your information. However, The Development Company shall not be liable for any attempt to hack or crack or otherwise gain access to any part of this Website including any of your information.
7. Corrections/Updates
If we hold any of Your Information and that information is incorrect in any respect, you can e-mail us and the information will be corrected as soon as reasonably possible.
8. Your Rights
The GDPR provides the following rights for individuals:
The right to be informed
The right of access
The right to rectification
The right to erasure
The right to restrict processing
The right to data portability
The right to object
Rights in relation to automated decision making and profiling.
You can read more at: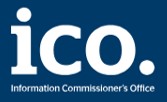 To exercise your rights on your information held by us, please contact Kay Buckby, Director, The Development Company Limited by telephone, using the number given on this website or by email or by using the Contact Form.
9. Privacy Policy Changes
By using this Website you agree to the terms of this privacy policy. We may amend this privacy policy from time to time. If we do so, we will post an updated version on this Website.
10. General Terms & Conditions
Intellectual Property Rights
We are the owner of all intellectual property rights in the site, and in the material published on it. Those works are protected by copyright laws and treaties around the world. All such rights are reserved.
You may print off one copy, and may download extracts, of any page(s) from the site for your personal reference and you may draw the attention of others within your organisation to material posted on the site.
You must not modify the paper or digital copies of any materials you have printed off or downloaded in any way, and you must not use any illustrations, photographs, video, or any graphics separately from any accompanying text.
Our status as the authors of material on the site must always be acknowledged.
You must not use any part of the materials on the site for commercial purposes without obtaining a licence to do so from us. If you print off, copy or download any part of the site in breach of these terms of use, your right to use the site will cease immediately and you must, at our option, return or destroy any copies of the materials you have made.
Our website content
We cannot guarantee the accuracy of any material on the website. We are under no obligation to check the website or make updates so we will not be held liable for any out of date or inaccurate information held on the site.
Access to our Website
We cannot guarantee that our website will always be available for you. We will not be held liable if for any reason you cannot gain access to the site.
Changes to These Terms and Conditions
We have the right to change these terms and conditions at any time. We advise you to check this page occasionally, as any changes to terms will be legally binding upon you as the user.
If you have any concerns, questions or comments please e-mail us
The Development Company, 133 Main Road, Wilby, Wellingborough, Northamptonshire, NN8 2UB, England.
Tel: +44 (0)1933 227 695