Assertiveness Skills Course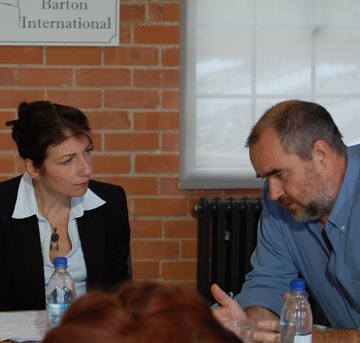 This assertiveness skills course is available as an "in-company" option, or alternatively as an open course.
At some time or other, most of us give in to people in authority or to those who are dominant or difficult. It stops us from achieving our own goals and leaves us feeling inadequate, stressed and angry. This course identifies the behaviour patterns that lead to these situations. You will practise a new set of behaviour patterns so that you won't feel out of control in interpersonal situations.
The course content and duration is dependant upon the specific needs of the organisation.
Who should attend?
Directors, managers, executives and all staff whose job role requires them to interact effectively with others.
Typically, you will learn how to:
Identify behaviours in themselves and others that lead to non-assertive behaviour

Use a variety of assertiveness skills to deal with people
Manage both aggressive and submissive behaviour
Project your own authority in an assertive way
Gain confidence in group situations
Learn how to influence difficult people to ensure positive gains for all
This workshop uses a video to highlight behaviour styles at work and a personality questionnaire to help you understand your own behaviour and ways to adapt to the behaviour of others. It is a highly participative course, based around the needs of each individual attending.
---
Assertiveness Skills Case Studies
Here's what recent participants have said about this course:
"I really enjoyed the course so much and I have recommended your courses to our training department as it was so practical."

– Sian Reeves, National Account Managers, Saxby Bros Ltd
"Dear Kay. I'd like to say a big 'THANK YOU' for the course as it has resulted in me passing my driving test. I was absolutely insistent that I'd pass, and I did. I am so happy. Also, thank you for sending me my TA write up, it's almost perfect."

– Emma Jones, Gamble Manufacturing Group
"Kay – thank you for your time last week. I found it an informative course and it has highlighted a couple of areas I need to be more aware of and that I need to concentrate on, which, as you say, may conflict with my natural instincts, but will be to my benefit in the long run."

– Michael Mainwaring, Carlsberg
---
We offer training in the following areas. For more information about any of these areas, please click on the links below:
For more information about our assertiveness skills course, call

01933 227 695

or click here to contact us.