What is Negotiation?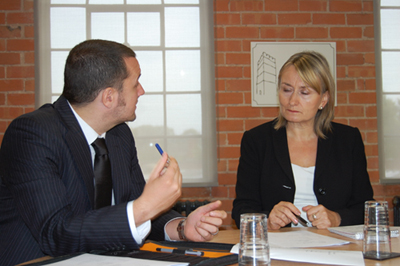 Negotiation involves movement from the first offer each party makes to a common position they are prepared to settle at. The most appropriate way to discover that a common solution is to negotiate by trading with the other parties.
A skilled negotiator improves their performance to the extent that they cease conceding unilaterally and become skilled in trading.
Negotiation Skills Training
Who should attend?
Anyone whose role requires them to negotiate with customers, suppliers and others.
Typically, you will learn how to:
Understand the concept of 'win/win' negotiation
Plan and prepare your negotiations
Use a range of negotiating skills to close deals effectively and avoid deadlock
Develop your negotiating skills to work with tradables and conditions
Negotiation Skills Course Content:
Preparing for the negotiation – get your strategy right
Negotiating tactics
Questioning the other party
Making acceptable proposals
Achieving a conclusion beneficial to both parties
This negotiation training workshop uses video cameos showing typical negotiating situations to highlight good and bad tactics. It is a highly participative course, based around the needs of each individual attending.
We can tailor the course to any industry, sector or need. Examples of tailoring are:
Industrial Relations Negotiating
Building and Construction Industry Negotiations
Negotiating with Trade Unions
Public sector negotiations
University funding negotiating
---
Other Training Options:
We offer training in the following areas. For more information about any of these areas please click on the links below:
Bespoke Training:
For more information about our training courses, call 01933 227 695 or click here to contact us.