Description
Certificate in Training and Development (CTD)
Become a qualified trainer with our online training qualification
Achieve a full professional training qualification studying in your own time and at your own pace.
This is the full Professional Training Qualification which you will complete online. You will be awarded the Certificate in Training and Development which gives you membership of the Institute of Training and Occupational Learning at full member level and entitles you to use the letters MITOL (Member of the Institute of Training and Occupational Learning) after your name.
This training qualification is equivalent to QCF Level 4 and EQF Level 5.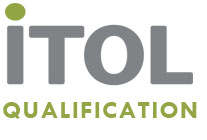 ---
CTD Training Qualification Programme Outcomes
The programme is segmented into 11 distinct modules. Each module works towards one or more outcomes. The modules are presented as follows:
Module 1 – Training Policy
Objectives:
Identify the purpose of the organisation's training policy
Produce an outline policy for a given organisation
Module 2 – How People Learn
Objectives:
Identify the different ways people like to learn
Identify your own preferred learning styles
Module 3 – Identifying Learning Needs
Objective:
Identify learning needs at organisational, group and individual levels
Module 4 – The Design Framework
Objectives:
Write behaviour based training objectives which are measurable
Use a structural framework to design effective training which includes all learning styles
Create activity based assessment processes against each training objective
Cost training requirements
Module 5 – Adding Detail to the Design
Objective:
Create visual aids to support the learning process
Module 6 – Cultural Diversity
Objective:
Monitor and maintain cultural diversity within your training
Module 7 – Becoming Learner Centred
Objective:
Facilitate learning in groups
Module 8 – The Evaluation Process
Objective:
Carry out and evaluation on a given piece of training
Module 9 – Course Walk Through
Objective:
Carry out an effective walk through of a real training session to ensure all learning styles have been considered and the session will effectively achieve its objectives
Module 10 – Feedback
Objective:
Create a set of rules for giving feedback to learners on your training sessions
Module 11 – Managing Difficult Learners
Objective:
Identify a process for managing difficult learners
---
Online CTD Training Qualification Success Criteria
In order to qualify for the award of a Certificate in Training and Development you must:
Complete this training qualification programme, including all the activities
Maintain an online reflective learning journal that has been assessed as satisfactory by the course assessor
Upload a video of you delivering a training session, which will demonstrate your learner centred training skills, that has been assessed as satisfactory by the course assessor. This will include:

Carrying out a facilitated group learning process involving activities and the giving of feedback
Complete and upload a written assignment relating to the programme. The assignment will demonstrate your understanding and application of an aspect of the learning contained within the CTD Online Training Qualification programme. The assignment focus should be agreed with the course assessor beforehand.
Would you like to see a sample module from the course or discuss this qualification with us before you decide?
Contact Us and we will answer your questions.