Description
Train the Trainer Certificate in Training and Development (CTD)
This Train the Trainer Certificate course is aimed at:
Full time trainers who wish to develop their career
Full time trainers who want a train the trainer Certificate to consolidate their knowledge and skills
Occasional trainers who want to develop their knowledge and skills to the next level
Training and Development managers
Outcomes of the Certificate in Training and Development are that attendees will be able to:
Identify learning needs at individual, occupational and organisational levels
Design thorough training and development programmes to meet knowledge and skill development needs
Adapt their training style to different learning styles
Prepare and develop appropriate resources to support the learning
Create a climate conducive to learning
Facilitate learning in groups
Deliver training utilising a range of techniques to manage learning within the group
Carry out an evaluation on a given piece of training/development
Implement training and development programmes efficiently and effectively
Cost training requirements
Monitor and maintain equal opportunities within the training function
Evaluate and develop their own knowledge and skills within training and development.
Attendees will be eligible for f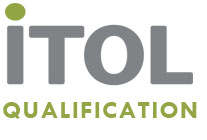 ull Membership of ITOL upon satisfactory completion of the course and assessment of their assignment.
Duration: 6 days comprising 3 x 2 day modules and an assignment:
Module 1 – Identifying and Managing Learning Needs
Module 2 – Training Design and Evaluation
Module 3 – Training Delivery and Facilitation
Entry requirements for ITOL Certificate in Training and Development (CTD):
Attendees have achieved the ITOL Foundation Course in Staff Development, or
Attendees have attended a 2 day Train the Trainer course which has been designed and delivered by The Development Company or a similar course and can prove that they have existing relevant experience that provides equivalent skill development.
Entry onto the Certificate in Training and Development  programme is at the discretion of The Development Company and ITOL and assessor fees for entry may apply.
Course Location: Milton Keynes
Contact us for a quote for delivering this course in-company.