We offer a range of public courses at our venue in Milton Keynes, UK. All of our open training courses are great value, ranging from as little as £225 per person per day (plus VAT).
See further information below for cancellation details, venue directions and more.
Available Public Courses
How to book:
Choose an open course below. Click on the course name and you will be taken to our shop where you can review the course content and book your course place.
This course is aimed at those new, or relatively new, to training to enable them to make an effective contribution to the training and development of others. It is also aimed at those who want to develop their training skills at a foundation level.
The course will provide trainers with the basic skills and knowledge needed to design, deliver and evaluate their own training sessions.
This 2 day qualification programme provides participants with the knowledge and skills required to design and deliver a range of training activities in the workplace.
Participants will be given the opportunity to practise and develop their skills in a supportive environment with individual feedback.
The qualification will enable those employed in training, assessment or vocational education to gain entry into the Institute of Training and Occupational Learning as an Associate Member.
This modular (3 x 2 days) programme provides learning and development professionals with a broad range of knowledge and skills to enable them to design and deliver training sessions and courses to a high standard.
The qualification will enable those employed in training, assessment or vocational education to gain entry into the
Institute of Training and Occupational Learning as a Full Member.
This course covers the essentials to be an effective minute taker: organising the meeting, where to sit, active listening, note taking, recording styles and interrupting for clarity. Minute taking templates are provided to give attendees options to adapt back at work.
This one day course will provide attendees with the confidence and skills to present in front of groups ranging from 4 to 400.  Attendees will have the chance to make a formal presentation at the start of the course and will make further informal presentations throughout the day. By the end of the day attendees will have covered planning, structure, handling questions with confidence, delivery hints and tips and managing nerves.
Of course, there are no difficult people, only difficult people situations! This one day course focuses on both mind and body in changing situations that are perceived as 'difficult'.
Visualisation techniques combined with best practice techniques on how to deal with tricky situations raises awareness and confidence in attendees.
Guaranteed results on this one folks or your money back! Recent attendees have reported a saving in time of 2 hours per day (Simon Turner, Carlsberg) and reductions in stress (Andrew Sharman, Airwair International) due to implementing tried and tested techniques to prioritise to achieve projects that matter and to know what work to leave undone.
It is hard to manage others effectively if you are your main obstacle! This course focuses on empowering others to achieve their maximum potential. Each person will work on how they can increase output from their staff by communicating more effectively to achieve empowerment.
Further Information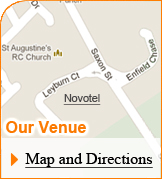 Our open course venue is The Novotel, Heelands, Milton Keynes, MK13 7RA Click here for more information.
Our open training courses have a maximum number of 12 participants attending (except Minute Taking – 8 people and Train the Trainer – 6 people.) This enables the facilitator to give maximum attention to each participant.
Be assured that we won't let you down. The Development Company does not cancel an open course date once a place is sold. Your diary date is safe with us as we put learning before profit.
Course fees include coffee / tea on arrival, mid-morning and mid afternoon, plus lunch. At the end of the course, each participant takes away comprehensive handouts and a certificate of attendance. Each person also receives 12 months support relating to the open course attended in the form of email and phone call coaching.
Is the course you are looking for not listed?
If you have a minimum of 2 people with the same need, we will open an open course for you as long as they attend the course on the same day. All we need is 8 weeks' notice so that we can sell to other clients. All we ask is that once you have booked 2 candidates, you do not cancel anyone from that date.
Call us on

01933 227 695

 today for a course flier.
We offer public training courses and open courses at our Midlands training venue in Milton Keynes, which is a 30 minute train journey from London.
Click here for details of our Milton Keynes venue
For more information about our tailored training courses
call 01933 227 695 or click here to complete our contact form