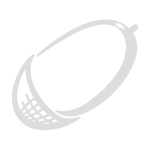 In starting this series of blogs on training the trainers, a quote immediately comes to mind "He who can, does. He who cannot, teaches." Credited to George Bernard Shaw, there have been many variations – a common one being "Those that can, do. Those that cannot, teach." Sounds like something Yoda would come up with.

The inference here is that people who are useless get to train others (in how to be useless?). The logic of the phrase doesn't work. Why would you separate out all those who under-perform and then ask them to pass on their skills (lack of) to others?
I think that the reality is probably the opposite. People who are good at a job or skill tend to be involved in training others, I guess in the hope that they will be able to pass on whatever makes them "good". Look at all the people who have been good at sport who have subsequently become involved in developing others in that sport. There appears to be an assumption that if you are good, you will be good at making other people good. That, of course, in not necessarily true and this probably has more to do with people feeling safer and re-assured that the trainer has "been there and done it".
So if you are good at the job it is assumed you can train it. Think about a manager who is told by the boss to put together a "training session" for the team. The manager probably has all the knowledge, some of the skills and should have the right attitudes or values and so they set about creating a series of computer slides (Powerpoint or similar) with a number of bullet points on each page, more as a prompt to themselves rather than to add anything meaningful to the learning experience for the attendees.
The poor manager is probably not aware of all the research that has been carried out to understand how adults learn and all the psychology of managing learning with groups and individuals. So the team ends up with that (sadly) familiar experience of a bullet-ed slide every three minutes for the next 2 hours.
So what is the transition from being told to prepare and deliver some training when you do not have the appropriate skills of training, to becoming professionally trained as a trainer?
For most trainers I meet they usually find the course themselves and then persuade the boss to fund them to go through the learning. A lucky few are employed by an "aware" organisation and will be given their training the trainers course as part of their development into the training department. Sadly, as there are no recognised professional standards within the training profession, this is how it will probably continue.
The advantage for me is that when trainers finally get on my training the trainers course they are very motivated and end up as ideal learners. Even finding out about the research on learning styles is something they tend to be able to apply to their training immediately and see instant res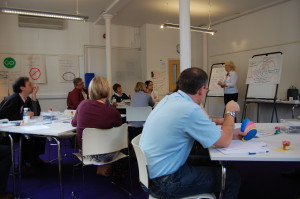 ults.
So, I have some  questions for you, the reader of this blog. What is your story? How did you end up as a trainer (if indeed you are)? Have you attended a training the trainers course? Do you have a training qualification? Post your answers on this blog please. It will make interesting reading for all trainers out there.
---
If you enjoyed reading this blog, please share with your friends using the buttons below: