Description
Effective Meetings

How confident are you at running effective meetings? Destructive arguments, poor attendee behaviour, lack of summarising and bad structure are the most common complaints people have given us as the result of poor chairing skills.
Our research has shown that each person can waste one day a month in unproductive meetings. Chairing skills are one of the major factors. Causes can be:
Meetings starting late
Not managing the agenda well
A lack of chairing skills, not ensuring everyone is involved
Meetings that are too long in duration.
Think of the cost of this to your organisation. If just one meeting per month is not an effective meeting and cannot achieve a result, this could become very costly over a year.
This course will enable the Chairs of meetings to practise the skills of chairing so that they run effective meetings.
We built the course around a series of video scenarios which provide the trainer with case studies and discussion activities.
There is a full set of facilitator notes, all the handouts and activities, and a set of visuals.
Running and Chairing Effective Meetings
Example Course Content
The Skills of an Effective Meeting Chair
Listening
Decision-Making Methods
Questioning
Using the Agenda
Managing Groups
Managing Conflict
Handling Different Personalities
Gaining Commitment
Using the Funnel Questioning Technique
Achieving Consensus
Working with the Minute Taker
Running and Chairing Effective Meetings Ready Made Course normal price:
£499 plus carriage (£15 UK, contact us for overseas) and VAT.
Facilitator Notes, Handouts and Activities £251 plus VAT.
Special Offer held until the end of December 2023:
£499 plus VAT includes Facilitator Notes, Handouts and Activities
Running and Chairing Effective Meetings – Case Studies
As a charity, the MND Association use every individual's time effectively as every pound spent is a pound a fundraiser has had to work hard to earn so effective meetings are essential.
The Association invested in training for key staff who chair meetings.
"It gave me something new to offer our experienced managers."

John Bruce, Learning & Development Manager

"The DVD helped to illustrate the topics discussed during the day. It enabled us to see how the issues discussed might happen in action, whilst avoiding potentially embarrassing role-playing activities!"

Malayka Rahman, Research Officer

Asthma UK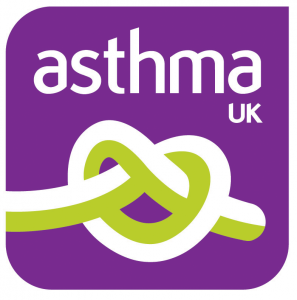 "With clear, concise information, excellent examples, useful definitions and a range of scenarios, The Development Company's films are a vital tool for anyone who attends meetings. Professionally filmed and with accompanying facilitator's notes, activities and handouts, they could easily form the basis of your next team training day, so that everyone in your organisation can learn the skills to be able to minute, run and chair effective meetings."

Angela Garry

P.A. to Principal – Nottingham University Samworth Academy