Effective Meeting Management
Tips, Ideas and Training
Poor Meeting Management Skills
How much time in meetings is wasted because of Chairs who are not trained in meeting management skills?
Destructive arguments, poor attendee behaviour, lack of summarising and bad structure are the most common complaints people have given us as the result of poor meeting management.
Our research shows that people waste, on average, one day a month in unproductive meetings and that poor meeting management skills are one of the major factors.
Causes can be:
Meetings starting late
Not managing the agenda well
Lack of chairing skills to ensure everyone is involved
Meetings that are too long in duration.
Think of the cost of this to your organisation. If one day per month is lost per member of staff, this could be hundreds of thousands of pounds wasted every week.
---
Effective Meeting Management
Meetings are a part of modern business life and according to surveys, the frequency of meetings is increasing year on year. If the meetings you attend are productive, they are energising — information is shared, ideas are shaped and projects move ahead.
You can commit today to improve meeting behaviour where you work.
Watch this video for top tips on meeting management
---
Our Top 7 Tips to Improve Your Meetings
You've seen the video. Now download the Top 7 Tips on a PDF.

---
Meeting Management E-learning Courses
Two e-learning courses that will enable you and your team to develop your meeting management skills. You can learn at your own pace, at a time convenient to your work schedule.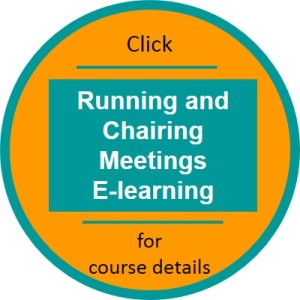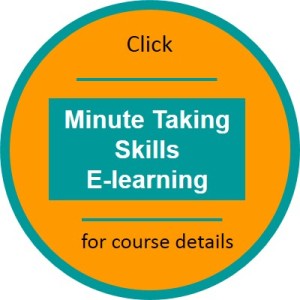 ---
An effective Chair person will:
• Keep meetings to time
• Agree objectives for the meeting to keep everyone focused
• Write an objective based agenda that enables everyone to plan and take part effectively
• Agree ground rules for each meeting
• Enable each person to contribute
• Manage constructive debate
• Summarise actions
An effective Minute Taker will:
• Organise the attendees, meeting administration and meeting facilities
• Work with the chairperson to help communications
• Write notes that are clear and concise
• Produce accurate minutes
Take control of your meetings today and improve communications, morale and your bottom line.
With prices starting from £14.70 + VAT per licence, per person, this is learning that will provide you with an easily measured payback.
---
Ready Made Courses
Are you an experienced trainer or facilitator?
Buy ready-made courses to run within your organisation again and again.
This is a very cost effective approach to training. You pay once and can run the programme as many times as you want.
There are no licence renewal fees or hidden costs.
Running and Chairing Meetings consists of 6 scenarios totalling 25 minutes and 3 seconds, so the facilitator or learner can dip in and use each session as required to develop meeting management skills.
Get more information on Ready Made Courses

---
Meeting Management Customer Reviews
"I have been impressed with the quality of the Ready Made Courses and would definitely recommend them to other training providers."

Paula Elliott, Pitman Training
"It would be hard not to understand the very clear messages from this professional and well delivered training video."

Tricia Foster, SERCO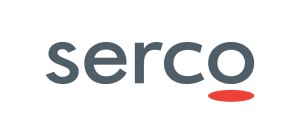 As a charity, the MND Association has to make effective use of every individual's time as every pound spent is a pound a fundraiser has had to work hard to earn.
The Association invested in training for key staff who chair meetings.
"It gave me something new to offer our experienced managers."

John Bruce, Learning & Development Manager at Motor Neurone Disease Association