Interviewing Skills Training
Interviewing skills training is essential for anyone carry out recruitment and selection interviews and also for people who need to prepare to be interviewed.
You choose how you provide interviewing skills training your people.
Recruitment Interview Techniques
You need to provide your people with interviewing skills training so that they use the most accurate techniques available to gather the information they need to make an effective decision about each candidate.
We train people to use behavioural interviewing. This enables them to find out how a person behaved in the past in a particular situation. There is a probability that, given a similar situation in the future, they are likely to behave in a similar fashion.
There are two options available for you.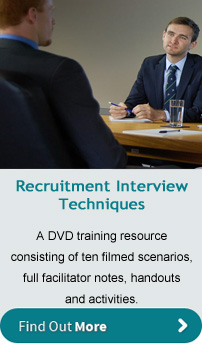 Recruitment Interview Techniques Ready Made Course
This is the full course in a box. It contains trainer notes, handouts, all activities and a full set of video scenarios so that the learners can observe how it all works.
Any experienced trainer can prepare and run a very effective one or two day course using this resource.
There are no additional licence fees to pay once the resource has been purchased.
Tailored Course Design and Delivery
So you don't have in-house professional trainers or your trainers are too busy to take this on. No worries. We will tailor your interviewing skills training to work with your procedures and documentation.
We will then provide you with a professionally qualified trainer who has personal experience in recruiting people. They will run the course at your location.
Call us or complete the contact form for more information.
Accredited Interviewing Skills Training
Interviewing is a process that has to be carried out professionally. The implications of getting it wrong can be very expensive. So, you need to consider accrediting your interviewing skills training.
Attendees will have to achieve an agreed standard in order to be "qualified" to carry out interviews.
The accreditation is underwritten and assessed by the Institute of Training and Occupational Learning.
Call us or complete the contact form for more information.
Job Interview Skills
It is essential for people who are going to be interviewed for an internal job position to be well prepared. This will help them provide high quality answers to the interview questions and so enable to interviewers to make better informed decisions for the organisation.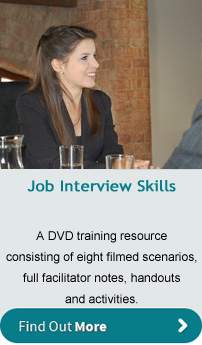 Job Interview Skills Ready Made Course
One option is to run on-site courses for small groups of people. You can do this by purchasing our Job Interview Skills Ready made course. This is a complete course in a box which includes all trainer notes, activities, handouts and video scenarios to help people prepare for their interview.
Job Interview Skills On-line Course
Alternatively, the same course is available as an online elearning course.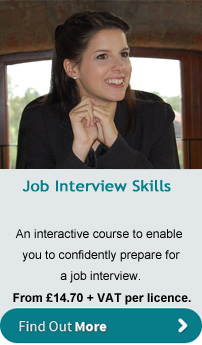 A 30 day single user licence is only £49 plus VAT. The course can be accessed any number of time during the licence period.
Personal notes and handouts can be downloaded so they are still avail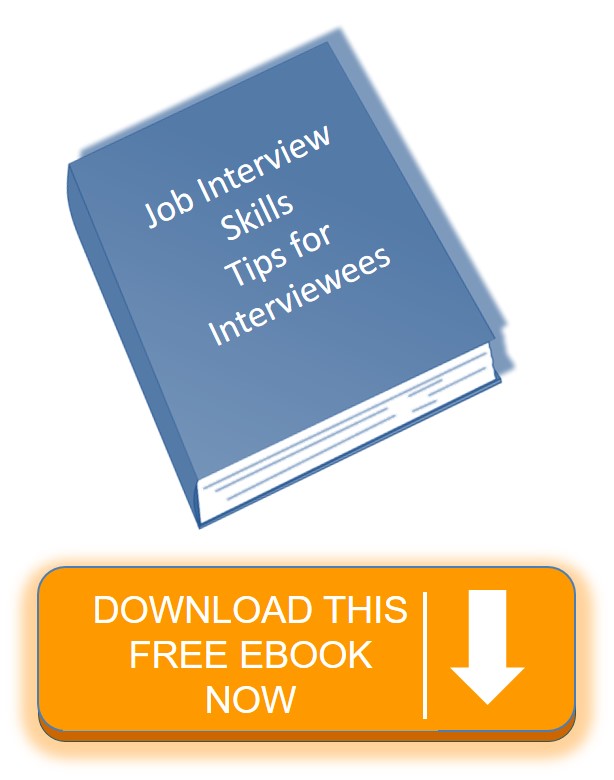 able after the licence expires.
Both these options for Job Interview Skills also apply for people leaving the organisation and for outsourcing situations.
Other areas of Interviewing Skills training we help with:
Strategic interviewing for HR professionals
Role Profiling methods
Repertory Grid technique for job analysis
Industry experience covers:
Pharmaceutical

Manufacturing
Retail
Financial Services
Government Departments
Police
Local Authorities
Solicitors
Education
Accountancy
Marketing
Oil Industry
Distribution
IT
NHS
Our Interviewing Skills Training uses Real Play Interviews
When providing interviewing skills training, we use "real play" interviews for interviewing practise, rather than role plays.
It is essential that the interviewers can practise their techniques in a "live" situation. "Real play" provides that opportunity without using actors or role players.
This means that the practise the participants get during their interviewing skills training is as real as possible.
A typical course lasts for two days and will accommodate a maximum of 6 participants, working from 9am to 5pm. Ideally, and especially for accreditation courses, a residential course is held, giving individuals the time to discuss the day's learning, share experiences and enables them to use the trainer in question design for day 2's real plays. In the case of the accredited programme it is the second interview which is used for their formal assessment.
---

Please select an option below for more information.
A typical course
Courses
Case Studies
Recruitment & Selection Interviewing Case Studies