How to Improve Your Time Management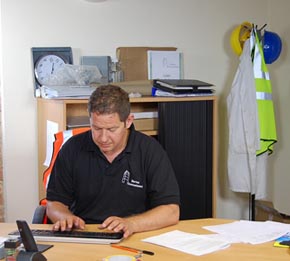 Effective time management is arguably the best kept secret of business success. It greatly increases your work capacity and is a clear sign to others that you are an achiever. Learn the best techniques on how to improve your time management skills.
Time Management Course
Apply what you learn in this one day course and you will join a select group of business people who are in control, appear to have an endless capacity for work and thrive in a pressured environment.
Tailor your time management course today. The course content and duration is dependant upon the specific needs of the organisation.
Who should attend?
Anyone who would like to take some time out to think about how they manage their time and workload.
Typically, you will learn how to:
Identify the barriers that get in the way of your work
Understand the importance of planning and prioritising your workload
Identify behaviours in yourself and others that cause time to be lost/encroached upon
Identify ways to maximise your time to reduce stress and tips to improve productivity
This is a highly participative workshop. A psychometric test will be used to highlight areas which may explain why delegates have problems with time. Delegates will find they are not alone in their problems and the group brainstorming sessions will produce ideas for implementation back at work.
Your Options
This course is available as:
Time Management – Case Study
Blue Fish e-knowledge Ltd (IT support & website management)
Here's what a recent participant said about this course:
"Thank you for the great training yesterday. I look forward to working smarter in future."

– Meirion Williams, Programming Manager
---
We offer training in the following areas. For more information about any of these areas please click on the links below:
For more information about our tailored training courses, call 01933 227 695 or click here to contact us.