Presentation Skills Course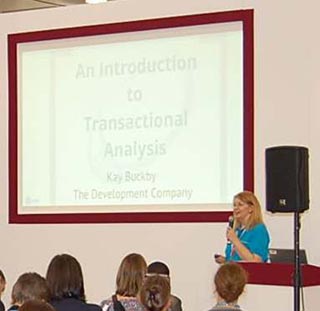 Good presentation skills are vital in communicating ideas and for influencing others to follow your direction. In customer negotiations, your presentation skills determine success or failure and large contracts hinge on your ability to put across your message. Once learned, good presentation skills reward you for the rest of your life.
The presentation skills course uses video filming and playback to provide feedback and help delegates see themselves as other do.
Who should attend the presentation skills course?
Managers, Directors, supervisors – anyone whose role requires them to make presentations to groups ranging in audience size from 4 to 30.
Typically, you will learn how to:
Prepare effectively for presentations
Ensure your presentations are focused to maximise audience attention
Use various hints and tips to build confidence
Present in a clear and enthusiastic way
Involve the audience to ensure participation and impact
Delegates need to bring to the course a prepared ten minute presentation on an aspect of their work. They will deliver this presentation during the morning of the course.
---
We offer training in the following areas:
For more information about our tailored training courses, call 01933 227 695 or click here to contact us.