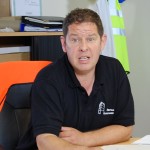 Mindfulness as a Time Management Tool
"I have so much to do today, I will have to meditate for twice as long"
(Mahatma Gandhi)
Time Management Introduction
The Development Company has been in business for 20 years and throughout the years, requests for in-company Time Management Skills courses have been a constant.
In our society, time management is a major stressor: from magazines and the media, discussions with workers and parents with their family needs – we are bombarded with the message that we don't have enough time to do what we'd like to do.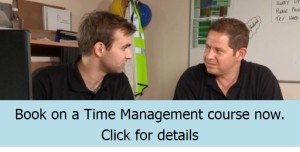 So, I thought I'd share some tips here on using Mindfulness to help you with your time management.
Time Management – Working Smarter – Multi Tasking
When I attended a time management skills course many years ago, the theme then was to work smarter by multi tasking. In practise, this meant
• Answer the phone to a colleague and continue adding the columns of figures
• Peel the potatoes and listen to the children talking about their day at school
• Keep your mobile or laptop on to check emails in a meeting or a training event.
The problem is that multi tasking can lead to a cloudy mind. Imagine a saucepan of mixed vegetables on the stove, with the water boiling so much that you can't see the individual vegetables and if they are cooked enough. With our minds in this state, we are confused and our goals are confused We attend to certain tasks but then others get horribly overdone or overlooked, resulting in missed deadlines.
Mindfulness is about being present in the moment
Mindfulness is essentially about being present in the moment. When we are fully immersed in the moment, we are fully attending, we are fully present and we get fulfilment by being able to focus, mindfully, on one task at a time.
It is like turning down the heat under the saucepan so that you can see into the pot.
Mindfulness – The 3 Steps
How do you start practising mindfulness? Three simple steps.
1. Commit to stop
Set in your calendar to stop for 2 minutes, three times a day. (maybe 11am, 2pm, 4.30pm).
2. In your stop moments, breathe and be mindful
Try one of these techniques:
• Close your eyes and feel the weight of your feet on the floor.
• Keep your eyes open and feel the weight of a pen in your hand. Notice the colour and texture of the pen.
• Watch an insect climb a wall.
• Eat a segment of a Satsuma or grape 'mindfully', from peeling to breaking a segment from the pack, to observing it, smelling and chewing it. Attend to the colours, smells, textures and tastes.
• Use your whole body when you stop.
3. With every breath, immerse yourself in the here and now
Be mindful of thoughts popping into your mind and instead focus on that single moment.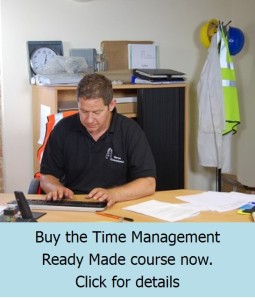 When I'm gardening I often have a stop moment. If I'm weeding the flower border, the smells and textures, which I would miss if I only focused on doing, enable me to find an inner peace way beyond my sense of ego, purpose and time.
Try the 3 steps for a week. Notice any differences following the stop moments.
I find that by stopping I actually achieve more, not less. I have more clarity about my goals. I have more resilience to bounce back if the day isn't going to plan. I feel more centred and able to go with the flow.
Gone is multi tasking – rather than juggling lots of tasks at one time, I get satisfaction and enjoyment from attending to one task – like writing this blog on time management.
"Practice not-doing and everything will fall into place."
Lao-tzu, Tao Te Ching
Kay Buckby
16 June 2014
Time Management Options
We have a variety of options for you to develop your time management skills, from open courses to self-paced e-learning.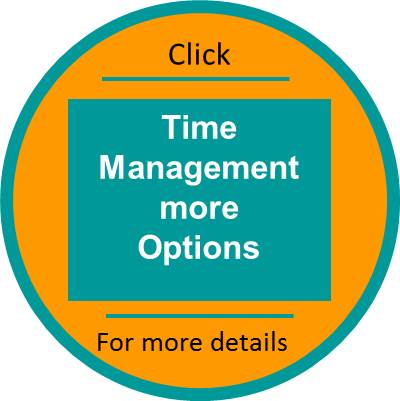 ---
If you enjoyed reading this blog, please share with your friends using the buttons below: