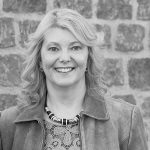 Adapting Training Design and Delivery for the Different Behaviours within the Social Styles Model
There is not so much written about the use of the Social Styles model in training design and training delivery.
OK, so there's lots of stuff available to help you design your training using Honey and Mumford Learning Styles and personally I think that is a great model to use as a template for your training design.
However, whereas the Honey and Mumford Learning Styles model looks at learning preferences, the Social Styles model is a really easy to understand method of looking at different styles of communication.
It is behaviour based, so we state 'John has a tendency to…" rather than "John is a…".
"People Styles at Work" (Amacom, New York, 1996) by Bolton & Bolton goes into detail but here is a potted summary for you.
The Social Styles Model
There are two dimensions on the model:
Responsiveness is the way in which a person is perceived as expressing feelings when relating to others.
So, this is about how much a person appears to show their feelings and emotions to others. More responsive people will show more emotions.
Assertiveness is the way in which a person is perceived as attempting to influence the thoughts and actions of others.
So more assertiveness means more controlling and managing of others.
Here is the model: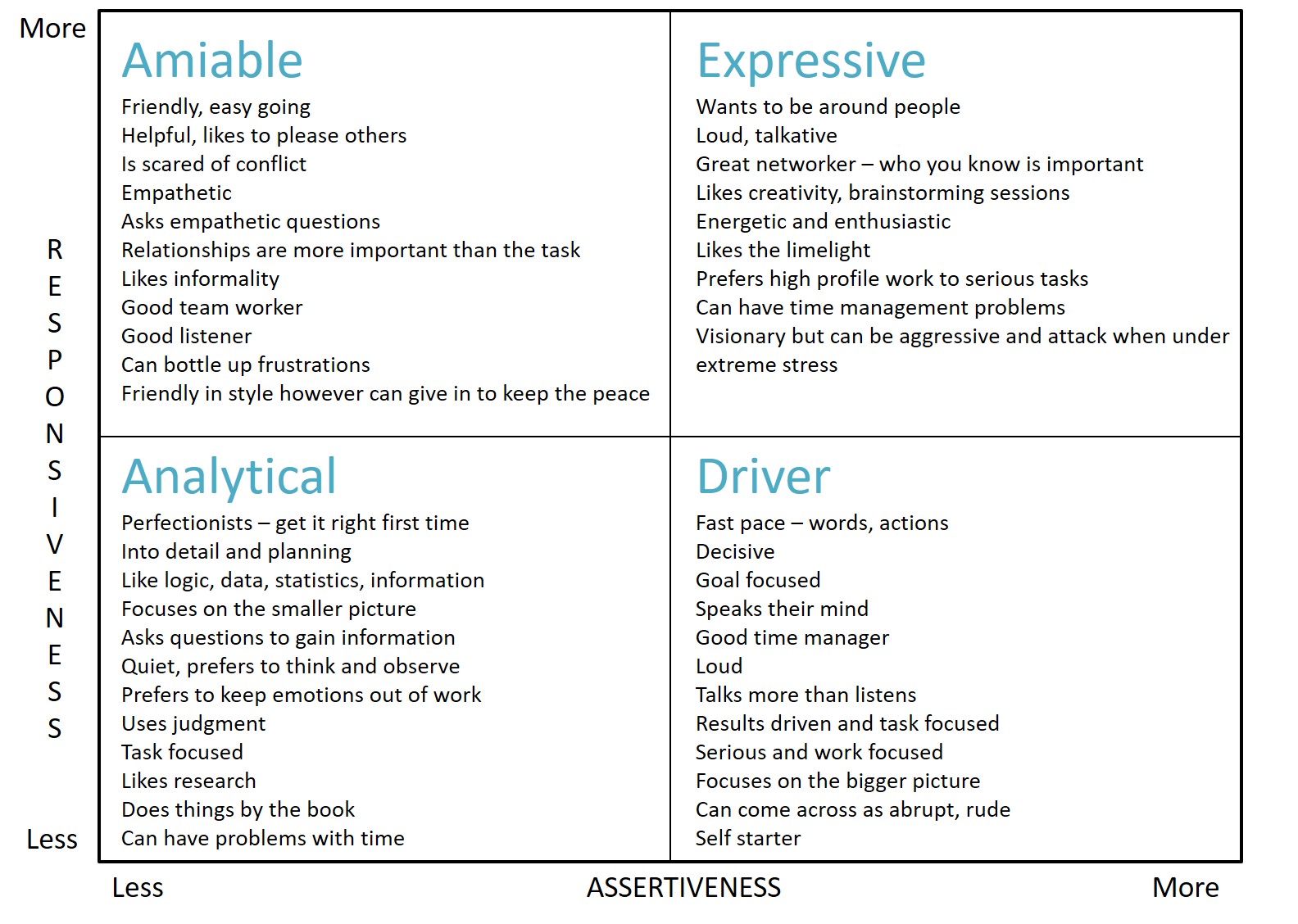 The model outlines behavioural characteristics which tend to be present with each style.
Training with Social Styles
How can we use this as a training design aid? Here are some ideas for you:
When designing your training session think about the needs of each of the four styles.
Check your design to make sure you have something in there to satisfy each style.
Make sure you don't spend too much time satisfying one style as you may start to lose people who prefer another style.
Think about your activities. Which styles will be OK and not OK with role play? Which style prefers paper or system based problem solving exercises? Which style dislikes any confrontation activities?
Design your handouts and support materials with each style in mind.
---
Training with Each of the Social Styles:
Amiable
Icebreakers
Time to get to know people
Group work
Hands-on activities
Human interest stories
You Tube clips of people stories
Small group discussions
Sharing personal stories
Case studies
Social media engagement pre and post event
---
Expressive
Learner driven sessions
Experiential – find out for yourself
Big picture/visioning
Self discovery activities
Mind-mapping, brainstorming
Pictures, collages, stimuli, play dough
Role plays
Presentations to group
Working with different people
High impact visuals
Competitive activities
---
Analytical
Data – statistics, charts, graphs
Expert sources/cited
Terminology defined
Technical problems
Clear objectives
Rigorous question and answer sessions
Detailed and accurate handouts
Book/reference lists
Logical lectures/inputs
Video film
Watching role plays
---
Driver
Skills practise sessions
Concise instructions
Repetition and review
Practical applications
Concrete examples
Relating to their world
Objectives that are real world
Case studies
Video film, if relevant
Written by Kay Buckby
Kay is a facilitator and coach with The Development Company
---
The Online Certificate in Training and Development is now available. Complete your professional training qualification online at a pace to suit you.