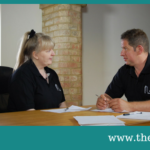 'What are your main Managing People Problems?' was the question we asked in a recent survey of business people. The results seem to suggest that Managers aren't doing their job.
Here are the results:
Managers not managing poor performers (47%)
Yes, this came in top, getting nearly half the votes.
It seems Managers are not having those challenging conversations. One HR Manager said all her Managers expect her to tell staff when they are not meeting the standard. So what do Managers think their role is?
The role of a Manager is to recruit, develop, and retain staff. If we are not managing poor performers, we run the risk of losing our good people.
I personally can't understand why any Manager would not have the conversation about a member of their team not meeting performance standards.
It's an adult to adult conversation, with a clear beginning:
My goal is to get you to this standard/stop this happening/ make this happen,
middle (the facts, their story/your story/the business need/agreement on the contract in place – you perform and we pay you) and
end (what needs to happen, actions agreed and commitment to actions).
Having a poor performer only hurts everyone around. You are performing poorly yourself as a Manager if you don't deal with it.
Training staff – 25% said Managers made too many promises, yet under-delivered.
Yes, it seems from inadequate training of new starters, to not keeping on top of the basics like a skills matrix. One person said mandatory training was all one Manager did in their organisation – this same Manager even told a rising star to go to a conference in their own (personal) time!
Developing people is a must if you want to retain and motivate them. This means understanding how people learn, and what specific development intervention is required – training, coaching, mentoring, action learning, online learning, etc.
8% of Managers now think email is a tool to use to manage their people.
We heard stories of a Manager telling people they didn't get the internal promotion by email!,
A tale of one Manager sending an email with 'I need to see you today' in the subject header, with no agenda attached! Great confidence zapper that one!
It seems speed over thinking about the impact can become the norm. One person told us that she gets a steady stream of emails from her Manager through the day, rather than them have a focused  meeting to discuss issues and benefit from a proper 2-way discussion.
Think about the distraction/time management implications of sending emails as and when, rather than gathering your thoughts. How do you expect your staff to manage their time, if you can't batch up queries!
Being an expert communicator is essential if you want to get the best from your people. Email is a great communication tool, however only use it when the situation is appropriate.
Some communication styles require a more personal touch – a chat over coffee, meeting, and face to face will always get more from them than an email.
We should think about the appropriateness of how and when email is used. Management by Walking Around is still one of my favourite management styles.
Managing absence effectively – (7%)
One person said her Manager recently denied a long term member of staff pay for a sick day – this person hasn't had a day off in 5 years! A distinct lack of common sense eh?
Another person said they had one department who has had a person off sick for 40 weeks – on full pay, with no management of the situation. Oh, and they only pay sick pay for up to 12 weeks!
One person said their in-house restaurant Manager had demanded a server come into work, even though they had a cold!
Common sense, empathy, fairness…we SHOULD need to know who to speak with, and why.
Recruiting 'the best of a bad bunch' (6%).
It seems anyone in the seat is better than no-one in the seat.  I don't understand this one. Recruitment remains one of the most expensive decisions we will ever make as a Manager. If you don't attract the right person for the job, then stop the campaign, look at lessons learned, and restart with a different recruitment campaign.
Finding out what motivates their people, and tapping into their motivators. (5%)
Yes, well I guess if they aren't having meaningful conversations with their people, then really getting to know what makes their people tick is not going to happen.
Why is there a trend for poor Management of people? We all know if you manage your people well, they will manage your business well.
I often work with Directors, who know the vision and values of the organisation. I find the frontline staff understand the what and the why of the organisation too. Managers seem to be the problem. If Managers committed to spending at least 50% of their time doing proper management work, I think we'd all have a better life.
What are your thoughts? If Managers are the root cause of our main Managing People problems, then what should we be doing differently?
Notes to survey – 210 people surveyed at The Peterborough Biscuit 2018. Range of companies and roles. Mix of exhibitors and visitors. 2% is the others that didn't fall into any category. Thanks to all for taking part, and telling us their pain!
Kay Buckby develops Managers to be the best they can be. Contact her if you'd like a tailored management development programme designing and delivering for your company. In our experience a modular programme of development, combined with coaching, mentoring, action learning, and online sharing can enables your Managers to be the best they can be.