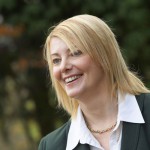 Should Learning and Development be linked to HR or Business Development?
This article was inspired by an online discussion regarding the final line of our 'What trends in L&D survey'(blog 24 March 2014).
What do you think?

My Story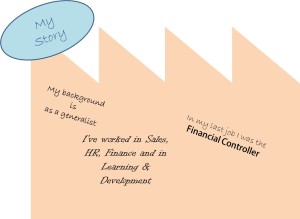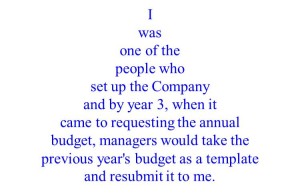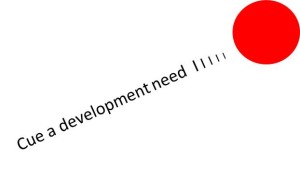 To me, every year should be a blank page otherwise we will live life as a tape recording
To me, every year should be a blank page otherwise we will live life as a tape recording
To me, every year should be a blank page otherwise we will live life as a tape recording
The Business Cycle
The business cycle follows the Plan-Do-Review model. People underpin the success of every business. People ARE our business, and if they are not integral to the planning, the business will not achieve the planned for results.
Therefore I believe Learning & Development sits within Business Development more comfortably than within HR.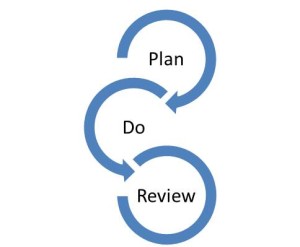 What do we want to offer?
xxx
The plan
xxx
How will we know we've achieved it?
HR
The very term Human Resources to me implies that people are commodities. I left HR because I found it to be very inputs driven – writing procedures and processes, maintaining these and the provision of advice.
I realise I only worked in HR in one company and for a short space of time but my world seemed to be a reactive, lawyer/evidence one.
Clients of mine in HR say their job can be likened to an internal police officer.
Learning & Development
I personally believe that people are creative, dynamic and social beings, capable of unlimited and often untapped into potential.
When I moved to Learning & Development I found colleagues in the organisation received me with open arms – a change from before.
I worked closely with Business Development and the focus was on developing people to achieve our vision.
It is therefore very outputs driven regarding what people will be able to do at the end of a development intervention.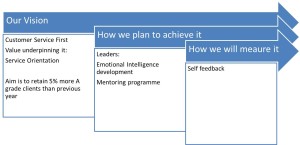 Once we have "begun with the end in mind" and got the metrics right, we can then complete a skills matrix at all levels so that each person achieves a development plan with specific objectives and development options right for them.
Summary
This blog is not intended to say my view of HR is right, it is based on how the profession has moved over the past 20 years with the increased legislation in the UK.
I also understand that HR, through discussion, observation and evidence will inevitably find development needs for managers to handle the return to work interview if they are not managing absence effectively.
However, this is no different to feedback regarding development needs from the Finance Manager, Production Manager or Operations Manager.
I personally believe if every year as L&D people we start with a page with 'People' in the centre, asking questions like these: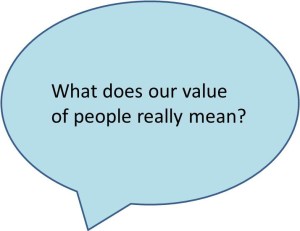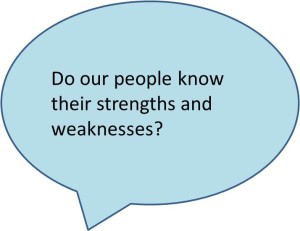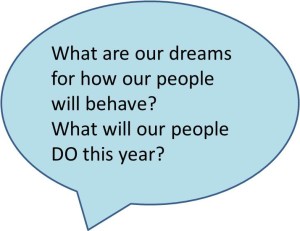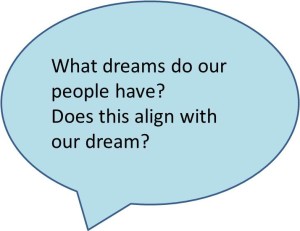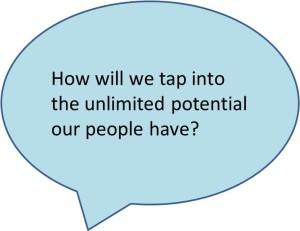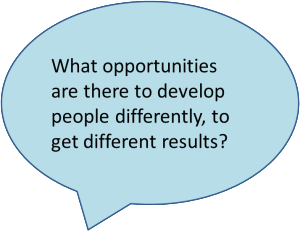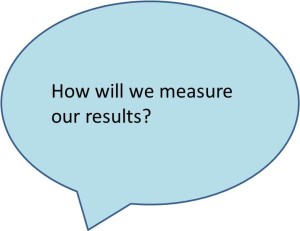 We can then shape our people plans as dynamic, creative and individualised plans – aligned and in flow with the business plan.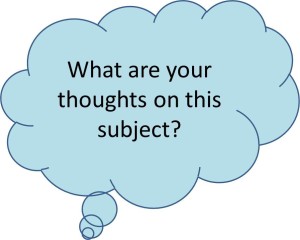 Kay Buckby
The Development Company
June 2014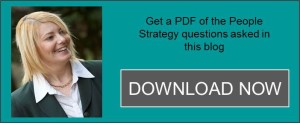 ---
If you enjoyed reading this blog, please share with your friends using the buttons below: