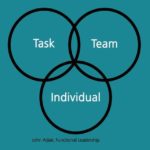 Leadership Qualities and Training Design
 What have leadership qualities got to do with training design, I hear you ask?
An effective learning practitioner realises that their role is that of a leader so they need leadership qualities in order to create the design for an effective training session.
I am sharing this leadership model with you to enable you to think about how we can apply this to our training design practice.
John Adair and Leadership Qualities
A bit of background for you to give you an understanding.
In the 1960's Dr John Adair developed an approach to leadership called the Functional Approach.  He said that the responsibilities of a leader can be divided into three inter-related areas.  These are:
Task needs – to define and achieve the task.
Team needs – to build, develop and co-ordinate a team.
Individual needs – to develop and satisfy individual members.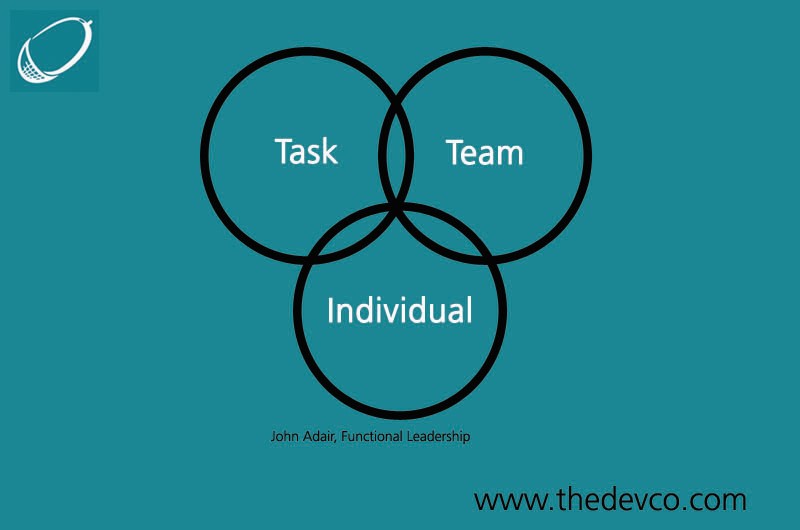 1. Task Needs
The difference between a group and a random crowd is that a group has a common objective, aims or objectives.  If a work group does not achieve its objectives or some sort of meaningful result then people in the group tend to become frustrated.  The leader therefore needs to spend some time in leading, directing and co-ordinating the group to achieve results.
2. Team Needs
To achieve results over a longer period of time, the group needs to be held together.  The leader needs to spend some time helping the group to work together in an acceptable and co-ordinated fashion.  Conflicts, arguments, tension and lack of co-ordination are some of the issues which the leader needs to address to keep the group as a working unit. Values are at the core of this, and it is the leader's role to ensure everyone understands what the values are, and that everyone lives by them – including the leader
3. Individual Needs
Within the group, we need to think of the individual. Each individual will have their own personal needs.  They may want to know what they have to do, how they can contribute, how well they are doing.  They may have personal problems, confidence issues and fears which could inhibit their performance of learning.
The functional approach to leadership or "action centred leadership" suggests that an effective leader will aim to satisfy all three areas of need.
Leadership Qualities and Training Design
So How does this relate to training design? Take a look at the examples below: 
1. Examples of Task Needs
Providing learning objective(s) a learning contract, format/road map for the event, learning materials, a training room, equipment, exercises, activities, case studies, relevant subject matter, checking that learning has been achieved.
2. Examples of Team or Group Needs
Encouraging people to listen to and to learn from each other. This can be helped by pre and post work, social learning groups/platforms for knowledge sharing, and spending time on groundrules at the beginning of every event.
Ensuring that dominant members do not spoil the group atmosphere causing other members to stop attending, mentally switch off or be distracted from learning in group situations. Groundrules help here, and a skilled facilitator.
Responding to the social needs such as a congenial group atmosphere.
3. Examples of Individual Needs
Helping individuals with particular difficulties.
Ensuring that individuals have the opportunity to ask a question. This can be in main group, or online.
Giving feedback on their performance or achievements.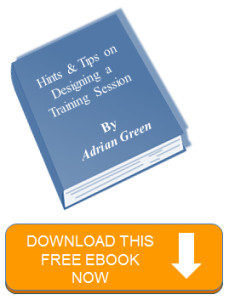 Leadership Qualities Conclusions
Haven't we all attended learning events, and found ourselves disinterested or distracted because the trainer has gone too fast/slow  because of their emphasis on the content – the task?
When you are designing your sessions remember that a large part of your design time will need to be spent on group needs or individual needs.  A lot of trainers forget that the content is the smallest part of design work, and this model can help you not to plan to cover more material than is really practical.  Use this model to help you become an effective leader of learning events.
Kay Buckby
Learn more about John Adair