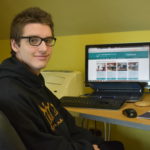 The Tresham Traineeship Programme
This is a blog by Ethan Vowles at the end of his first week of work placement with The Development Company.
For more information about the programme visit Tresham College using the link below.
Ethan's Blog
My name is Ethan Vowles, and for the past week, I have been working as a trainee at The Development Company.
I was dreading the idea of diving headfirst into the world of work before I arrived on Monday, but I soon found that The Development Company has a unique atmosphere, unlike anything I'd imagined when I first realised I'd be getting a work placement. Kay, Adrian and Louise have been very kind and welcoming in this first week and I already feel a lot more comfortable working alongside them than I thought I would be in my first week.
The Office
The office where I've been working is very calm and casual, making it a lot easier to complete work. If I ever have a problem with my work, rather than losing patience, the others are quick to help and teach me, so I can work more effectively. I truly feel like I'm part of a fun, tight knit family rather than simply working with colleagues.
Working for an actual company and going to college are drastically different from school life. School was useful to an extent, but boring and stressful. Coming to work for a group like The Development Company gets me excited to wake up on Monday mornings and makes every day enjoyable. I feel like I'm finally doing something productive with my time, rather than falling asleep at my desk while someone lectures me for hours about something I'm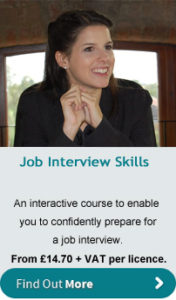 never going to need to remember. Working here gives me useful work experience that I can take anywhere, and shows employers that I can work hard, manage my time and prioritise work.
My Work
On my first day at The Development Company, I learned my preferred learning style, which will be very beneficial when I'm being taught at college, because it allows me to learn things in a way that better suits me. Then, in order to create an online e-learning course, Louise showed me the basics of how to use the software and then showed me where I could find more extensive tutorials online. Once I had finished learning how to use the software, Adrian advised me to take part in one of the e-learning courses that had already been made. I completed the Job Interview Skills course to build my interview skills and boost my employability, identify the style in which The Development Company likes to create elearning, and better understand the kind of work that I'd be doing in the coming few days.
LinkedIn
My second day was immensely productive, as I started by creating and editing my LinkedIn profile to connect with people. This was possibly the worst part of the week though as I had to have my picture taken; my dislike of pictures is evidenced by my pained expression in most of them. I had never used LinkedIn or experienced much of it so it was very enlightening learning about how easy it was to connect with prospective employers and reading through the interesting things that were being posted.  I managed to persevere through that horrible photography experience and moved onto some work that I found infinitely more enjoyable.
Trainers Network Northamptonshire
I was tasked with updating the excel database. I love working on computers, especially with excel so I found the work very therapeutic and had no trouble working through it slowly. Adrian then asked me to complete some more creative work, making some flip charts for the Trainers Network Northamptonshire. I had never been very good at creative work like art, but I decided that if I was at a work placement, I had to work so I tried my best. Adrian was very impressed with what I produced so I was quite pleased with myself.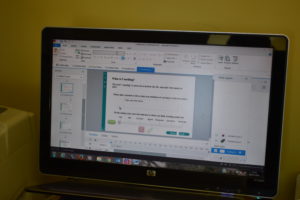 Authoring Online Elearning
On my third day, I spent most of the day finishing off the database update, and then began authoring a course on coaching. Today, on Thursday, I have been developing that course to The Development Company standards so they can use it. The e-learning courses take a while to create, but it's worth it when you can finally get it working and looking professional. Adrian was guiding me through the process so I wasn't left to flounder when I couldn't do something, I was, and am, being helped throughout the process by professionals and they couldn't be doing a better job of getting me prepared for the world of work.
In Summary – My First Week
Just in these four days that I've been integrating myself into the team, I've learned that I'm a reflective and pragmatic learner, I've learned that I'm more confident than I thought I was, and that I'm definitely a cat person. I'm eagerly looking forward to the next six weeks that I'll be spending here.
Ethan Vowles