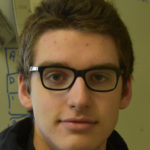 The Tresham Traineeship Programme
This is the second blog by Ethan Vowles at the mid-point of his work placement with The Development Company. His first blog is entitled Tresham Trainee.
For more information about the programme visit Tresham College using the link below.
Ethan's Halfway Blog
I am currently just over half way through my work placement with the development company as I only have about 3 more weeks to go. So far, I feel like I've made an immense amount of progress and already feel like I'm becoming more and more ready to enter a serious job role when I finish my course.
Adrian has trusted me to work to my full potential every step of the way so far and I feel like the work I'm doing is actually important. Although I am getting assistance in my work, my hand is not being held through the whole process. Adrian has been giving me tasks to complete and has allowed me to find my own way of completing them.
Shadowing Meetings
Adrian gave me the opportunity to come and shadow one of his meetings, which I was very interested in as this would be my first experience being in a serious and professional business meeting. This has got to be the highlight of my placement so far as it was refreshing to be out and about seeing how real meetings like that happen. I should hopefully be observing one or two of Adrian's training sessions before my placement finishes so I'm looking forward to seeing how the training and coaching actually works.
I have learnt a huge amount about coaching since I've started here and I feel like this knowledge is something that will be extremely beneficial to me and those around me when I eventually do get a job, wherever that might be. It has also vastly improved essential skills like my ability to manage my time and how I prioritise and manage what work I should do and when I should do it.
Coaching Elearning
I am still working extremely hard creating e-learning resources that can be used by people that need coaching training, and although some of the work is repetitive as I am usually creating four hundred almost identical yet slightly different versions of the same trigger to get something to work, it ends up being very rewarding when it finally does work after a number of failed attempts. It's usually the case that I try a number of failed methods and only end up succeeding when Louise intervenes to put me on the right track.
The Office Culture
The atmosphere I noticed at the start of my placement has only persisted, as every member of The Development Company works especially hard every single day of the week. There is not a moment when there isn't work being done. Everyone is passionate about the work they're doing and they tackle every task, however big or small, till it is completed.
What I am Learning
Hopefully, by the end of this placement, I will have dramatically improved my communication, listening and focus so I can be more effective when I'm working. I will have observed Adrian's training sessions and will understand more how he works and what he really does in these sessions.
Working for The Development Company is something I never thought I'd be doing when I was studying for my A- levels earlier this year, but I'm so glad that I took the opportunity to be here because it is far more enjoyable and fulfilling than being in school, memorising facts that I'll never use again.
The skills that I'm gaining from this placement will be far more useful in a job role. IT is almost an essential skill when it comes to jobs these days and if I hadn't worked for Kay and Adrian for these 2 months then I wouldn't have that skill. I'm immensely excited for my last few weeks working for The Development Company, even if the cats still hate me.
Ethan Vowles