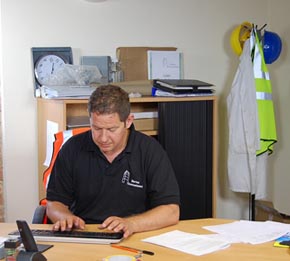 The 5 Best Tools For Making 2019 Your Most Productive Year Yet
Most people fail to realise just how hard it can be to manage a growing small business. As your business grows, hiring more employees will become essential. Failing to increase the size of your team will usually lead to problems with current employees being overworked.
One of the main concerns you should have as a business owner is keeping your team productive. One of the best ways to do this is by embracing the power of technology. There are so many time management tools on the market that are designed to make the life of a business owner and their employees easier.
Whilst many business owners understand the benefits of using services from Bright Vessel or other similar developers when working to build a website, they fail to realise the importance of using tools to enhance productivity.
Are you looking for a way to make 2019 your most productive year yet? If so, check out the list of tools you need to think about investing in.
1. Wrike Makes Project Management Easy
One of the biggest struggles most business owners have is in keeping the projects they are involved in moving along. If you are using a variety of remote workers to help you complete these projects, you have to find a way to track their productivity levels.
One way to do this is by using the online project management program Wrike. With this program, you will be able to assign your team tasks and track their progress. This program also has an instant messaging feature, which can make communicating with remote team members much easier. By embracing this technology, you can avoid letting important tasks fall by the wayside.
2. Time Tracking Tools Are Beneficial
Seeing how you and your employees spend the majority of the work day is important. This information can usually show you where improvements can be made and what the major time wasters are in your business.
Using a time tracking program like TMetric Time Tracker can help you pinpoint and fix productivity issues in a hurry. This time management tool tracks everything from employee attendance to the breaks your team takes.
3. Keep Things Organised With Evernote
One of the main things you have to do to remain productive is keep all of your documents and notes organised. Most business owners are bombarded with lots of information on a daily basis. Failing to get this information and organise it can lead to lots of problems.
For years, business owners have used Evernote to help them stay on track. With this program, you can capture memos and notes in just about any format. You can also create shared notebooks with your team. If you are tired of pulling out a pocket full of notes or scrappy paper each day and having no idea what they are, then Evernote is definitely something you need to use.
4. Taking Advantage of Team Communication Tools
Modern businesses have team members stretched out all over the world. Advancements in technology allow companies to use remote workers. Not only are remote workers more cost-effective for a business owner to use, they can also help increase productivity levels as well.
The key to having success with remote workers is staying in constant communication. One of the best team communication tools on the market is Slack. With Slack, you will be able to keep all of your messages in one easy to use and convenient dashboard. This program also features real time messaging and a searchable message archive, which is extremely helpful if you need information from your chats immediately.
5. Keeping Your Emails Organised is Essential
One of the most preferred methods of communication in the business world is email. Often times, business owners will get emails from their customers and employees. Failing to organise these emails can lead to customers getting upset and productivity levels declining.
Luckily, programs like Front allow you to easily put all of your internal and external messages into one inbox. Having this level of organisation will allow you to keep up with your messages easily.
Taking the time to research the various productivity enhancing tools and time management tools on the market is a must. Incorporating this technology into your daily life will help you immensely.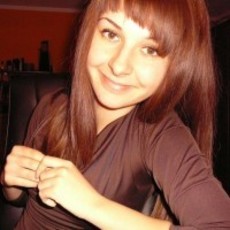 Wendy Dessler, Outreach manager
Wendy Dessler is a super-connector who helps businesses find their audience online through outreach, partnerships, and networking. She frequently writes about the latest advancements in digital marketing and focuses her efforts on developing customized blogger outreach plans depending on the industry and competition.