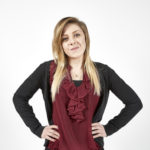 Training is going through a bit of a change at the moment. With IT producing some cutting edge services, all it takes is some motivation from the learners and the training revolution will take off.
Louise Plant reports from the Association of Talent Development, TechKnowledge 2017 Expo in Las Vegas (well someone had to go!).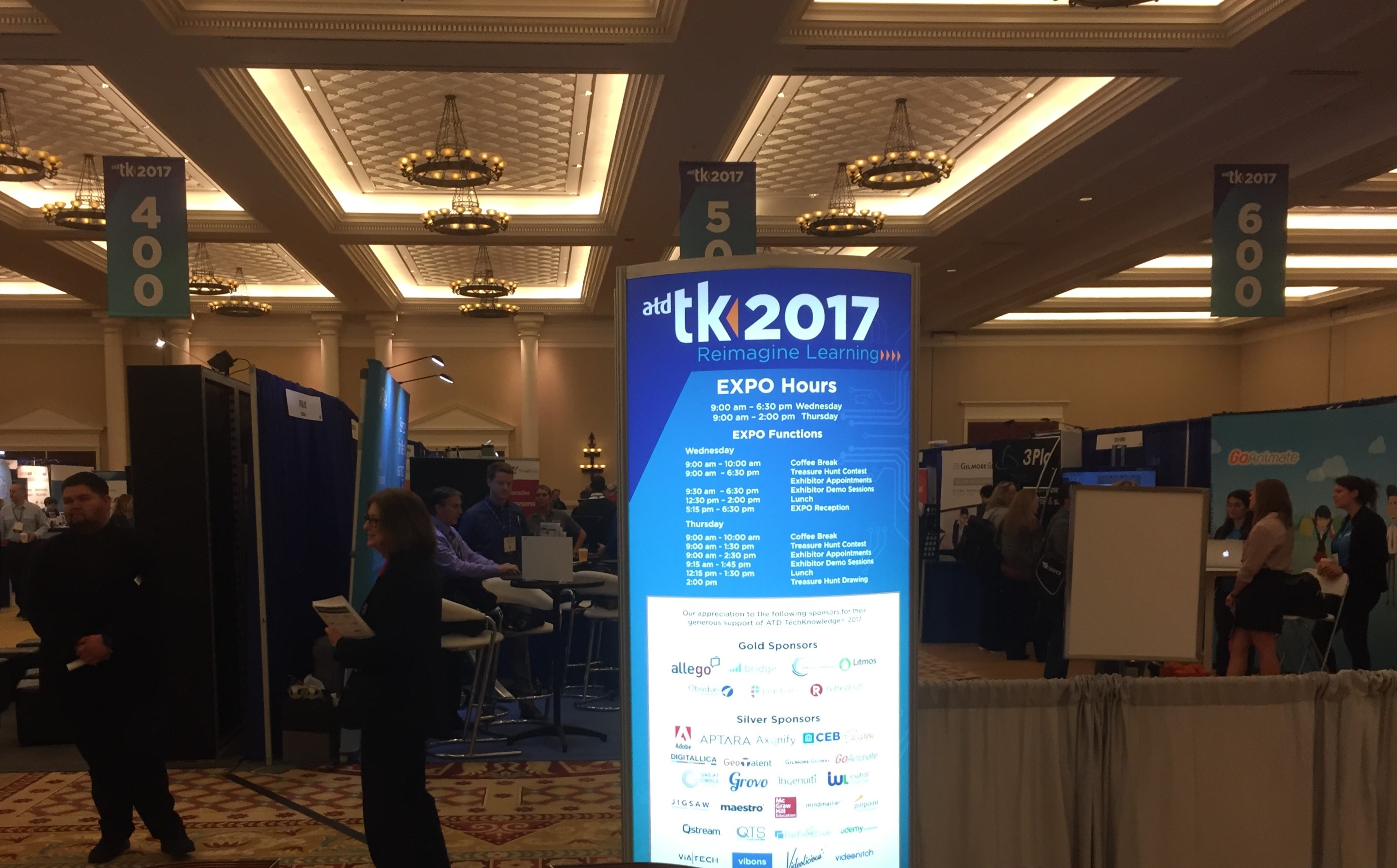 Little and Often
My first day at the conference started with me attending a Seminar run by Maestro.
According to Maestro a big trend of 2017 is going to be microlearning. Microlearning is delivering learning content in very short bursts.
Little and often is the key to increasing the knowledge retention of a learner, making the delivery more effective.
"The use of videos in learning has doubled since 2012"
Videos are on the increase. The development of technology means that we now have the option of Virtual Coaching Platforms. These platforms enable a learner to post a video of themselves asking a question, this will be sent to the coach who can then give the learner feedback and engage with them, anywhere, anytime.
We learn best by repeating things. We can do this by giving the learner the information, getting them to answer a question on what they have just learned and then giving them feedback.
I learned from Maestro just how important it was to show off our work/courses to potential buyers. They need to see what they are buying.
Focus on Behavioural Transformation
I attended a Seminar by Grovo, a company that run their own LMS platform. I found out that learning should:
be done in lots of short bursts that are spaced out
be delivered at the moment of need
be focused on behavioural transformation
I also learned that when choosing a topic for learning make sure it is up to date and cutting edge.
Keep Videos Short
The next seminar I went to was by Videolicious. They have developed a piece of software which is used to quickly create sophisticated videos. The idea of this is that people with no video experience can easily create and edit a video, add intros, outros, and music.
"Facebook and Snapchat have over 18 billion video views every day."
"Video increases knowledge retention by 25 to 60%."
Because videos have become available in many more places than ever before, it means that people's attention spans are becoming much shorter. This means that we need to keep our videos short and try to engage our viewers from the very beginning of the video.
A tip from Videolicious was that, when writing a script:
One sentence in a video should be 10 seconds, so, when
shooting a 40 second video, stick to 4 sentences.
My Conclusions
I really enjoyed attending and learning so much at the ATDTK conference in Las Vegas. The conference confirmed to me that we need to be creating lots of bitesize courses, these should be less than 5 minutes each.
Encourage knowledge retention by getting learners to learn in short, spaced out bursts.
Video learning is becoming very popular and this looks to continue to increase over the next few years.
Las Vegas
This was my first visit to Las Vegas, it was much more than I ever expected! Vegas is a place full of fun and excitement. We spent lots of time exploring the strip, it's many Casinos and their fun themes.

We had the most amazing Gelato, beautifully put together as a rose at a small coffee shop called Amorino.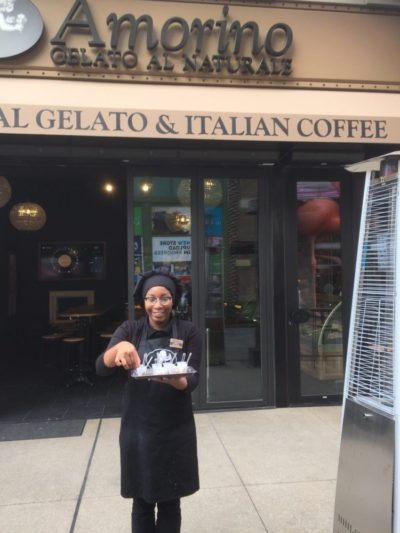 Vegas people are so friendly, hardworking, and full of talent. One night we stopped off downtown. The amount of talent here was incredible; dancers and live bands performing.
Going to the top of the Stratosphere is a must! It was great to see the contrast in what Vegas looked like in the daytime to the night.
Louise Plant
The Development Company