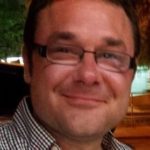 Employee engagement is high on the agenda for all organisations nowadays. When an employee is engaged, they perform better, and they have more peak experiences at work. They also tell others of their engagement.
Facebook posts of a friend of mine, Anthony Andreoli, intrigued me enough to ask him if I could meet to find out why he was so engaged, so positive, and so committed to his job, colleagues, and company cause.
I met Anthony when I trained him on a management development programme way back in 2007. He was a good learner and very keen to develop. We've kept in touch ever since. I've never known him to have so much 'buzz' about work. It got me wondering.
Could the LifeSearch culture – with culture defined as 'how we do things' – give me some clues on the secret to employee engagement?
The day of the meeting arrived. I tweeted that I was on my way to find out the secret of employee engagement, and this is just one response I got from people who work at LifeSearch…
"Take 100g of people and culture, add 200g of open honesty and then mix in 500g of 31 values." @jsaville82
What was I walking into? It all seemed so positive, so involved.
Here is part one of my interview (semi structured, over a coffee) with Anthony, and L&D Manager, Duncan McMillan.
What can we learn from LifeSearch regarding employee engagement? This was the reason for my visit. I will share my findings with you. In part one, we'll look at communication.
Question: Describe the communication at LifeSearch.
"Communication is open and honest at LifeSearch." Said Duncan. Doesn't every company tell me that I thought, when he added "Everyone is developed to give and receive honest feedback".
Let's just stop at this point! Development often focuses on training people to give feedback  – yet the receiving part is even more vital a skill to learn. Here's a great TED on How to use others' feedback to learn and grow by Sheila Heen.
Ken Blanchard famously stated that 'feedback is the breakfast of champions' – and Anthony agrees – "to become the best that you can be, you have to manage feedback positively. Which means communicating effectively."
"We have those difficult conversations – we don't avoid issues." adds Duncan. "We have a culture of learning – the emphasis is to "keep doing the right thing. It's not easy. You have to work at it. Each team has a full time Development Coach – dedicated to provide timely, effective feedback to enable people to grow.".
Just some of the cultural habits to maintain communication that Anthony shared with me:
"We have an intranet page that is used by most staff on a daily basis. It's where we share successes, learning, ideas and moans. What's great is the Managers and owner respond to these on a daily basis. It's the first place I've worked where you get feedback. The Managers don't avoid it if people are unhappy with something".
A great example was given – the value of Openness was challenged when people were confused over a senior management team decision. LifeSearch CEO, Tom Baigre, understood how ambiguous this could look and wrote a blog to explain why not all decisions are communicated in detail, due to the legal and unique nature of every case. "It answered all our queries." Anthony explained, "I've worked in some companies who ignore challenges or even discipline you for challenging a view, and yet Tom's blog was discussed openly at work, and during breaks, and with Tom. How else will we get to understand what we don't know?".
'Talks with Tom' are held on a regular basis – everyone gets to attend and there are no airs and graces. Questions are welcomed and plain English is encouraged so everyone is equal with no business speak. You say it as it is.  It is a very rare occasion where Tom cannot answer something, he is committed to openness.
Team huddles are used as a check in – not just to talk goals and tasks, but to find out how you are. Feeling down? "I can be myself, even on my bad days. It's liberating." (says Anthony). In a team huddle, someone admitted that they'd been in a bad mood and apologised for not sharing it immediately they came into work. It was seen as good learning for everyone – "if you screw it up, admit it" says Duncan, because then we can "help each other succeed". "Some days you need support other days you want to be left alone" says Anthony, "Our culture of openness and 'D2' – 'Do unto others as you would be done by'-  really works".
Managers are always about, and are concerned with how their people are feeling and thinking. "You're aware that you are being managed, yet it feels natural and easy." Anthony says. "I've never felt communication flow as easily and naturally as it does at LifeSearch. We are treated as grown ups and are trusted to do what is expected of us."
Duncan summed it up– "Our communication is about having a focus on people – for LifeSearch, everything we do is about people. We share our stories and the ups and downs of life.."
What can you take from this regarding getting communication right? Communicating effectively is a lifelong journey of learning. Communication is not an exact science, and I for one believe the LifeSearch approach could be achieved with commitment. Let me know your thoughts.
In part two, we will cover the why and how of LifeSearch success. Can we all achieve employee engagement?
Find out how to create a motivated and switched on workforce
We are not saying that this is how LifeSearch did it, but here are the Ten Tips for Being a Good Manager.
Download Free Now