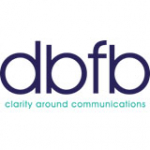 "Creating teams that will future proof the organisation"
The past year has forced us to live, play, and work, in a different way. A local company, dbfb, has seen growth over the past year, as lockdown forced organisations to rapidly change their business 'norm'. The requirement to set up staff working from home, meant organisations looked to services providers, like dbfb, who challenge the status quo, to help them find solutions and implement them quickly. Internet, and mobile phone connectivity is predicted to stay, as flexible working becomes our new norm.
We are delighted to announce that dbfb have partnered with training and development specialists The Development Company, to create and implement a programme of up-skilling workshops designed around the key values of the business, and to create a leadership team to future proof the organisation.
Kay Buckby, co-founder of The Development Company, said: "dbfb have grown during a very difficult time, and the Directors at dbfb wish to raise their service excellence to maintain their reputation as a market leader providing outstanding service "
dbfb are communications experts, and pride themselves on their reputation of providing leading edge solutions in the mobility and technology sectors – this programme is the next step in developing staff to be the best they can be.
Jess Ansell, Human Resources, said "We chose to partner with The Development Company, as their approach was unique, and like us, they enjoy a superb reputation. We liked the bespoke tailoring, starting with getting to know every member of staff in the company. As partners, The Development Company align with our business philosophy, values and approach."
For more information about bespoke training & Development, why not call The Development Company on 01604 810801, email us on training@thedevco.com or visit www.thedevco.com

For information about mobile, internet, cloud services and landlines, contact dbfb on: 0800 158 5660 or discover@dbfb.co.uk