Need to rent our trainer resources?
DVD and ready made courses rentals
Our resources can be rented for a one-off event, such as:
A one-off course you need to deliver
A last minute request for training or development when you don't have the time to design your own material
The need to incorporate video learning to enhance the learning experience
An assessment centre or interview exercise to give real play note taking practise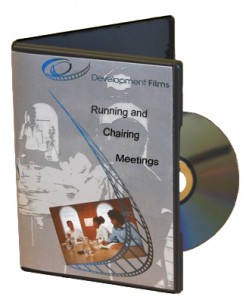 We have two titles to choose from:
Minute Taking Skills
Running and Chairing Meetings
Rent a DVD only for £200 a week
Rent the full ready made course for £300 a week
As well as the video on DVD our rentals include all of the supporting learning material: everything you need to design and deliver an engaging effective training session. These include:
Facilitators notes, activities, exercises and handouts
Powerpoint slides
Participant Handouts
.
All fees are plus carriage and packaging and VAT. (£15 UK, contact us for overseas). An additional fee will be charged for purchases made with a credit card.
You will need to pay return postage.
Click here to see Terms & Conditions
Our Minute Taking DVD is applicable for assessment centres and recruitment interviewing.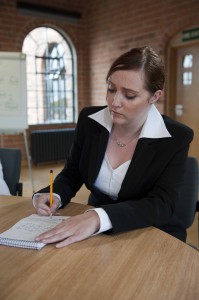 Case Study – Assessment Centre (Minute Taking DVD and Ready Made course rental)
A national rail company needed an assessment exercise to provide a benchmark for taking accurate minutes. Development Films ready made course on Minute Taking provided a note taking scenario and suggested answers to enable the organisation to recruit the right person for the job.
"It was a weight off our shoulders when we found the Development Films resource and it helped us select the high calibre person we needed for accurate note taking".
Project Manager, National Rail Company
Call us today on 01933 227 695 to arrange your rental or click here to contact us