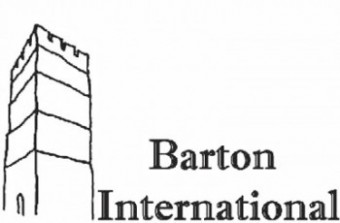 Minute Taking and Running and Chairing Meetings
Did you know that a survey showed Managers can spend up to 1 day a week in unproductive meetings?
We wanted to write trainers resources for Minute Taking and Chairing Meetings skills so that organisations of all sizes can save valuable time and money.
The staff of Barton International kindly allowed us to film some of their meetings.
The offices of Barton International are in the magical village of Earls Barton in Northamptonshire, Middle England.
"On the whole, meetings at Bartons are run well and show us good practice in meetings. However, we are happy to show the good and bad as our aim is to increase our productivity by making all time spent in meetings productive."
Kay Green, MD of Barton International
Click here to pick up hints and tips on meetings from some of the staff of Barton International.
"I can recognise every one of those characters in the films.
The realism will help people learn.
These are training resources that are so needed."
Jean Shepherd, PA to the Chief Executive
Northamptonshire Probation Trust

Click on each department box below to meet the staff at Barton International: