Outplacement helps people to move on to the next stage of their careers
Our outplacement services consist of a combination of professional guidance and career support tools to help your people move forward with confidence.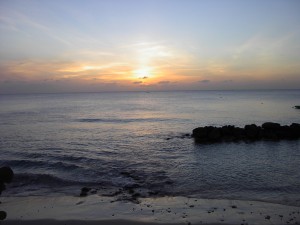 The Development Company is proud of its 15 year reputation in providing outplacement services and career coaching to individuals and companies across the UK. Organisations who have benefited from our individual outplacement approach include: COREC, Felix Schoeller and UPC Media. 90% of people get employment within 12 weeks of working with us.
Our outplacement consultants are HR professionals and qualified coaches; this means we are able to provide insights as recruiters and hiring managers and enable your people to work on an action plan that will work to change their situation.
Our flexible approach to meet your needs
We will design outplacement programmes that are flexible and tailored to your the needs of your company and your individual candidate. We work with people in groups or individually.
How The Development Company can help you with your outplacement

We provide outplacement tailored to your needs as a business
Wherever you are based, we will come to you
We tailor our service to cover all employee needs this could be group events, one to one coaching, career clinics, CV design, phone coaching, email support
We offer psychometric testing as well as a range of skills and career analysis tools
We encourage a positive, pragmatic approach to career change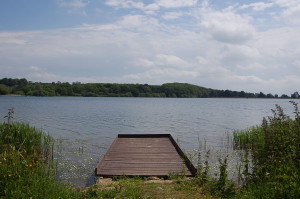 We are seeing a growing demand for our outplacement services as people like the fact that our approach is focused, positive and practical. We work closely with individuals to identify where their strengths and talents would be best suited whether this is a change of career, continuing a corporate career or establishing their own business.
Call us today on

01604 810 801

to discuss your specific requirements. We can provide:
On site facilitators
Fixed package payments per person
Pay per phone coaching session
Outplacement Case Studies and testimonials
UPC Media, Maidstone
The Development Company provided on-site support for 12 hours per day to ensure staff in this 24/7 TV studio had ample opportunity to gain benefit from the drop in service. We provided workshops, career clinics, psychometric profiling and one to one coaching to 250 staff who were losing their jobs as the site was closing.
Tricia Holmes, HR Manager said It was just the caring service our people needed. Working 9-5 was not an option here as we offer a 24 hour TV channel. The Development Company were just right for the project. Thank you.
(Tricia is now at Chello Broadband).
NRES (National Research Ethics Committee)
We provided one to one coaching to enable an individual to move on from redundancy.
"I'll kick off with an apology:  sorry for not offering you a drink on Friday afternoon – I was so engrossed I forgot and the afternoon positively flew by. I have to say this speaks volumes for your skills – I don't think I've ever attended a training day/event where I haven't thought about lunch and coffee breaks on every hour on the hour – I am a bit of a caffeine addict, so I must've been interested. It was all quite fascinating. After I'd said goodbye to you I walked back to my office feeling 8 feet tall. Thank you so much, especially for coming all this way – hope you had an uneventful trip home.
I can't wait to get to work on my CV and mind map. I may well seek further advice…  You opened my eyes to all sorts of things and I still feel confident two days on – very impressive. I'm still in 'I'm OK – You're OK' mode and I'm working hard to maintain this mind-set. Thanks for all your helpful advice – I now feel that I can face the world. I know that there is the perfect job out there for me – just have to narrow down the range. Someone, somewhere is going to be very lucky to have me!!!"
Rowena Haley, Administrator, Scarborough & North East Yorkshire Research Ethics Committee