Active Listening Skills Training
What are active listening skills?
Active listening skills are difficult to develop.
Active listening is not about hearing what people say. It is about genuinely listening to the discussion by asking questions to get a greater understanding.
To listen, understand, question, respond, and remember what is said is to be using active listening skills.
Distractions, either things going on around you or things going on in your head, will get in the way of using these skills.
People who use phrases such as "I hear what you say" are not using active listening skills, they are not listening to you but just waiting for an opportunity to say what they are thinking as, to them, it is more important than what you are saying.
Observe people when they are talking to each other. How many of them respond to a story they have just been told by giving their story and their own experience? This is not active listening. Instead, they could ask questions about the other person's experience so that they get a greater understanding. This is active listening.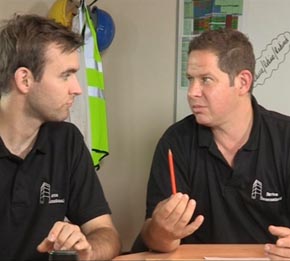 Who needs to learn to use active listening skills?
Anyone who needs to communicate effectively with others. So that means everyone!
That includes all people who manage, supervise or lead teams and anyone who is customer facing or in a contact centre.

What format will the training be delivered in?
Well, we have some options here. The training and development will be designed to suit your requirements. Delivery options are:
To a small group as a short course. This is very interactive with the participants, practising the skills as they learn them.
Alternatively, a similar course can be created using actors as part of the practise sessions
As an Action Learning Set. So a facilitator will guide a small group of learners to self-discover their own listening skills and then decide how they want to improve.
As one-to-one coaching. Active listening skills are well suited to being explored and developed in a coaching situation.
So what do I need to do?
Contact Us now and we will talk through your options and answer your questions.
Alternatively, to search for other skills training we can design and deliver, go to our Bespoke Training page.
---
Why not look at our online elearning titles. Courses you can learn from at your own pace.