Church and Co (Footwear) Limited

The brief was for the provision of training and consultancy for managing change in this 130 year old organisation which had a requirement for a change in management and leadership styles. The decision was made that a standard programme would probably not match the requirements of the learning objectives or the styles of those attending, who were mainly skilled crafts people who have worked their way up from the shop floor.The Churches Buxton Experience was run in March 1999 with 28 middle and senior managers: this resulted in a focus on the decisions which needed to be made about how the company could achieve its strategy.
"From both an observation and participation point of view it was extremely enlightening to see how different people evolved through The Buxton Experience. Now that we are back at the factory there is a buss of fresh enthusiasm and many people are standing in a new light….thank you for being a catalyst to this change."
– William Church, Director, Church & Co
Follow up needs from The Churches Buxton Experience:
Follow-up evaluation and consultancy showed a need for management skills training and the introduction of empowerment to the culture. Modular course run for middle managers (2 groups of 12) from January to August 2001 plus a senior management programme (1 group of 6) to strategically equip senior managers to manage in an empowered culture.
Evaluation (by discussion with delegates and their managers) shows that departments are now talking to each other and co-operating with objectives, senior management are "letting go" and departmental managers are starting to take responsibility rather than referring upwards for a "comfort" decision. A substantial evaluation study took place in February 2002, using questionnaires and interviews, to measure more precisely the changes in culture which have occurred. The results were forwarded to Senior Management for decision making and evaluation. William Church, Director, said the results of the training have been pleasing and the decision was made not to run further training with the groups concerned but instead "allow the natural bonding which is happening the chance to continue to evolve and develop".
Delegates who attended have full access to us at any time and we often call, e-mail and go for meals to continue contact and discuss work and personal issues. There is no end time limit to this.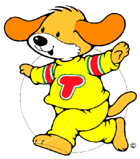 Toymaster consists of a head office (43 staff) which is wholly owned by the members. Each member is an independent toyshop owner. Our contract was with the head office.Toymaster Limited
The original contract was to provide modular Team Building training for the Merchandiser team (a series of modules) and modular Supervisory training for Supervisors. This training commenced in February 2000 with modules being run approximately every three months. The evaluation along the way (by discussion with delegates and their managers) showed that the Supervisors were trying to respond to the learning but the culture was getting in the way, and the Merchandisers were finding it difficult to implement their learning.
A culture change programme was recommended by us and, in June 2001, 8 senior and middle management attended a five day Buxton Experience designed to initiate the desired culture changes. Following The Buxton Experience, the culture changes were monitored through contact with management and staff, and visits to the company by consultants from The Development Company.
"Wow! Better than drugs."
– Paul Ovall, Toymaster
The staff who attended The Buxton Experience attended a 4 day residential event in June 2002, designed as a skills based event. The Development Company carried out the training needs analysis using semi structured interviews and the theme that emerged from the individuals was a need for further team bonding and a need for individuals and the team to be more creative when making decisions and coming up against problems
Our 'Creativity in Teams' week started with a day out at Alton Towers – a few team members were very creative with the reasons why they couldn't go on a particular ride, which boded well for the week. We then interspersed problem solving and creativity enhancing techniques with the group running their own simulated wine bar.
The whole week was fun, laughter and the design of the event did pay off as they did bond them together as a team; 5 of the self-named 'Stafford 8' stayed up all night discussing ways of improving relationships at work. It just shows how if you create the right environment and allow people to shine, they work on real issues affecting their work.
Individual feedback was provided to the delegates following the course – based on notes taken during the week, hence with specific examples. We provided lengthier meetings with three individuals to advise them on how their personal development needs can best be met.
Further modular Supervisory skills and Team Building development programmers were run throughout 2003 for Accounts and Merchandisers teams. It was then The Development Company recommended another supplier as we had trained almost everyone at the head office and the danger here was boredom setting in from being the sole soft skills provider. This was following evaluation of the Team Building module on site.
Toymaster employees have full access to us at any time and they call and e-mail The Development Company to discuss work issues. Some individuals attend our Open Courses when there is the need.
More Information:
For more information about our tailored training courses call 01933 227 695 or click here to contact us.